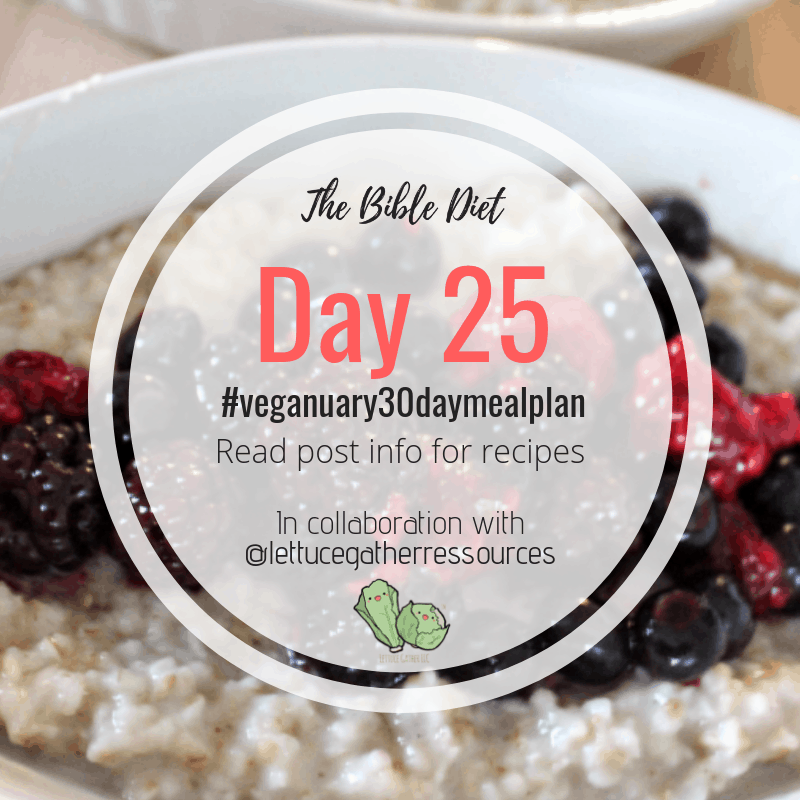 Grocery list for the week: click here
Day 22 – Day 23 – Day 24 – Day 26 – Day 27 – Day 28 – Day 29
Breakfast: Creamy steel cut oat meal with red fruits
Lunch: Guyanese Style Channa Curry & French Way Caramelized Onions and Vegan Chicken yassa
Dinner: Eat leftover – rest it's Sabbath
BREAKFAST RECIPE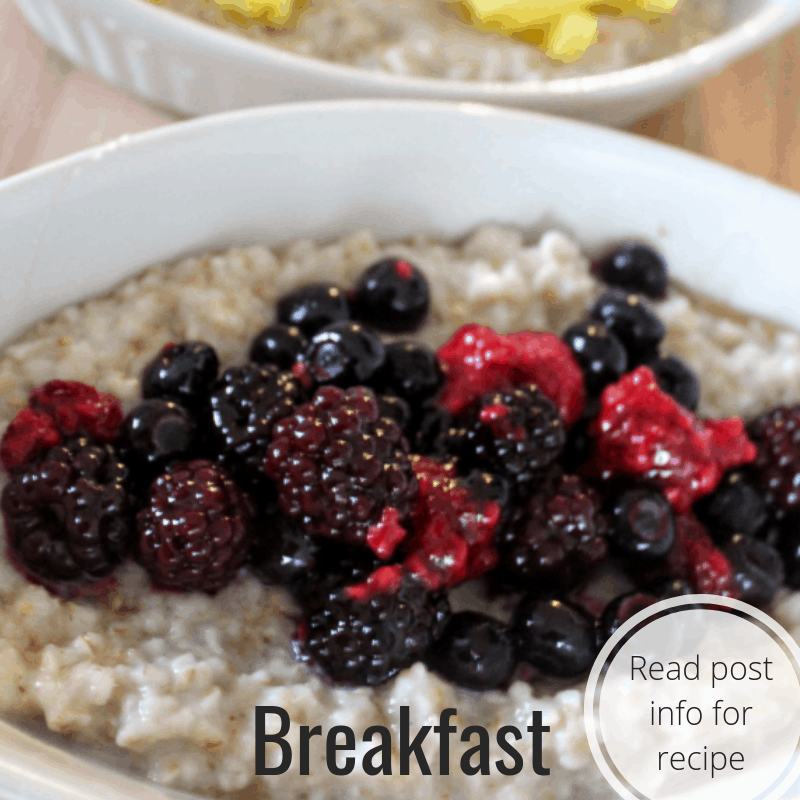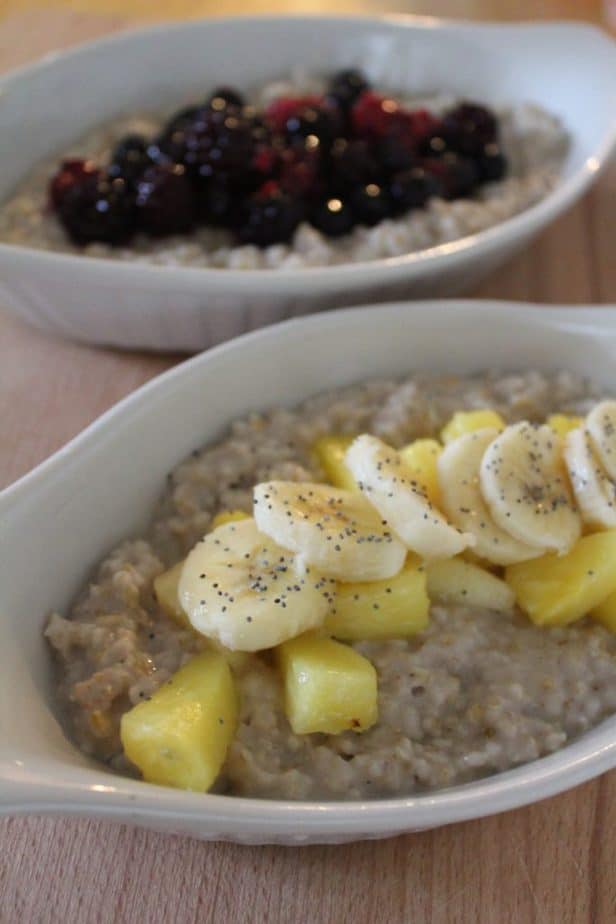 Ingredients
1 cup steel-cut oats
3 cups vegetal milk (almond, rice…)
1 tsp vanilla extract
1/4 tsp salt
2 tbsp honey*
2 bananas
1 cup pineapples
1/2 cup blueberries
1/2 cup raspeberries
1/2 cup blackberries
Instrustions
Add oatmeal, milk, vanilla extract, and salt into a saucepan.
Bring to a boil, stirring occasionally. Reduce to medium-low heat,
allowing oatmeal to simmer with a lid on for 30 minutes.
Remove from heat and serve.
Top with the yellow fruit or with the red fruits depending on your
preference.
LUNCH RECIPE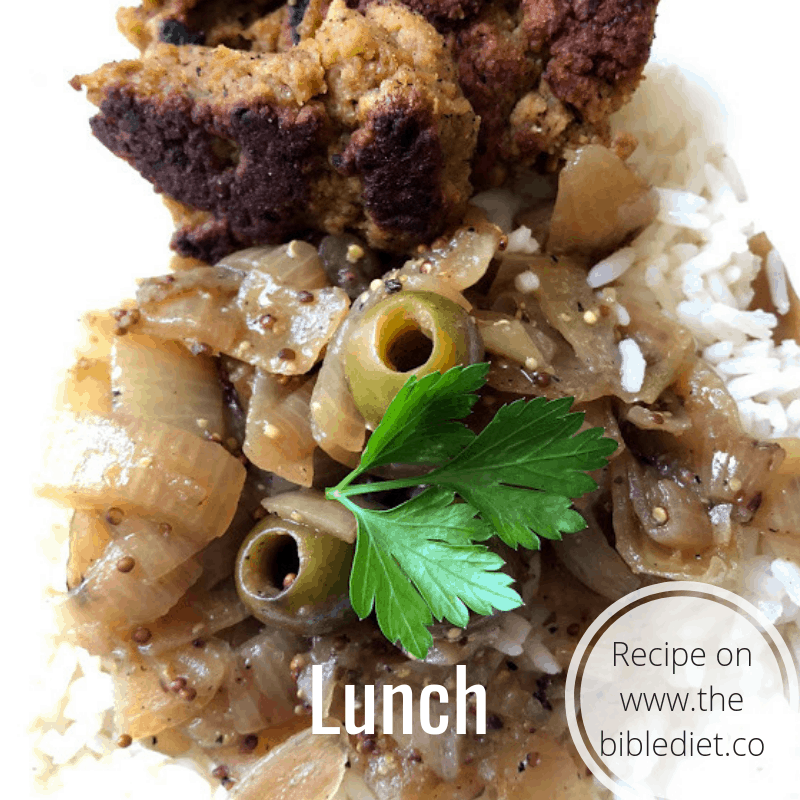 Click here below for the lunch recipe:
Vegan Senegalese Chicken Yassa | Poulet Yassa
Guyanese Style Channa Curry & French Way Caramelized Onions
DINNER RECIPE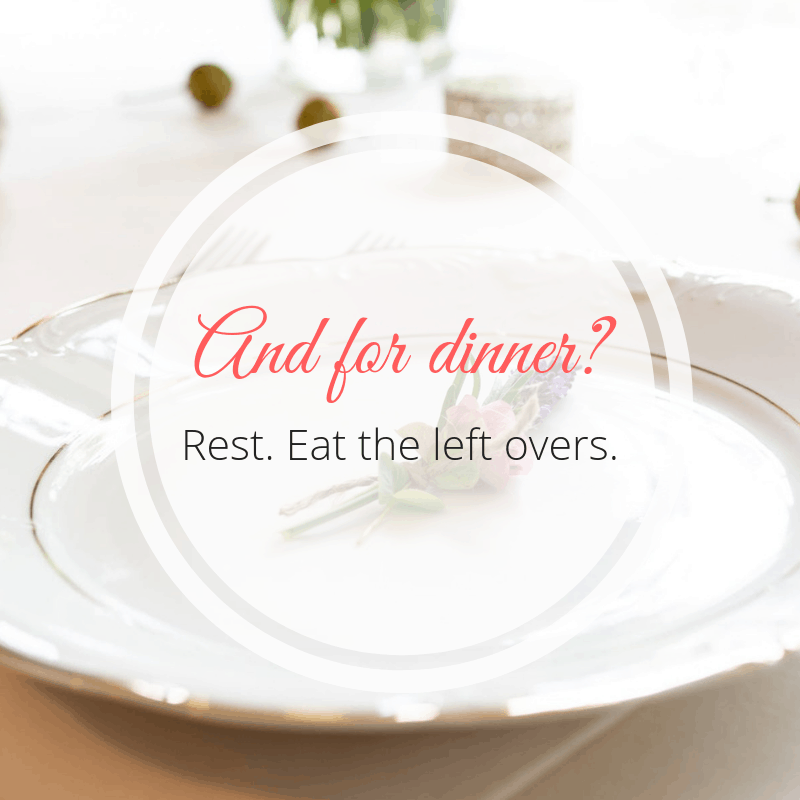 Day 22 – Day 23 – Day 24 – Day 26 – Day 27 – Day 28 – Day 29