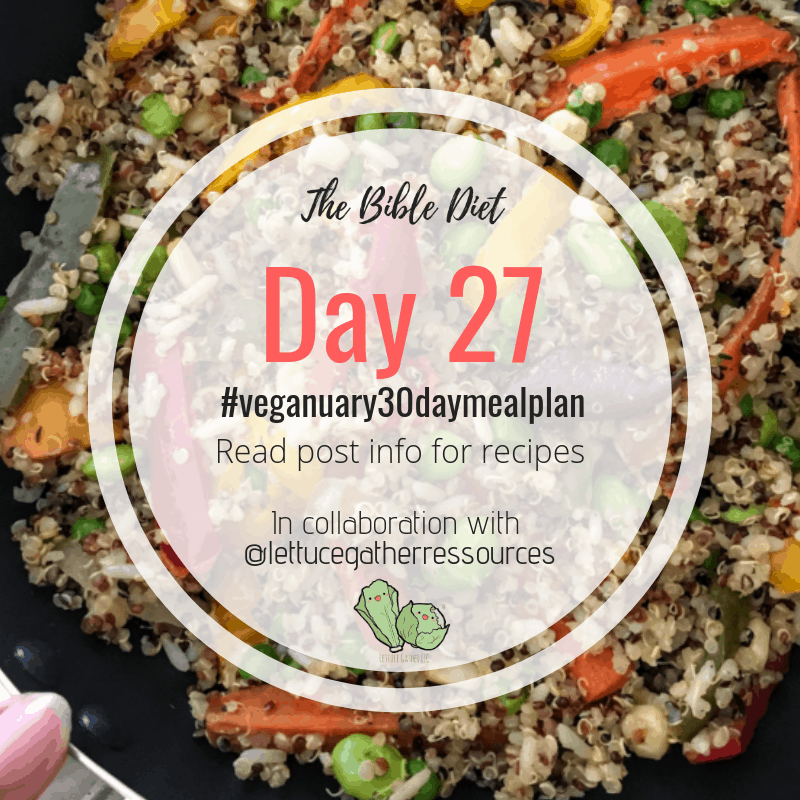 Grocery list for the week: click here
Day 22 – Day 23 – Day 24 – Day 25 – Day 26 – Day 28 – Day 29
Breakfast: Papaya marmalade (reduced in sugar) on toasted bread
Lunch: Protein powered quinoa & rice edamame, chickpeas, corn, bell pepper:
Dinner: Simple Garden salad with pecan nuts and French mustard dressing
BREAKFAST RECIPE:
Ingredients:
1/2 papaya, diced
1/3 cup brown sugar
Instructions:
In a blender, blend the papaya.
Place the blended papaya and the brown sugar in a pot, stir well and cook on low fire for 20 minutes.
Enjoy on toasted bread!
LUNCH RECIPE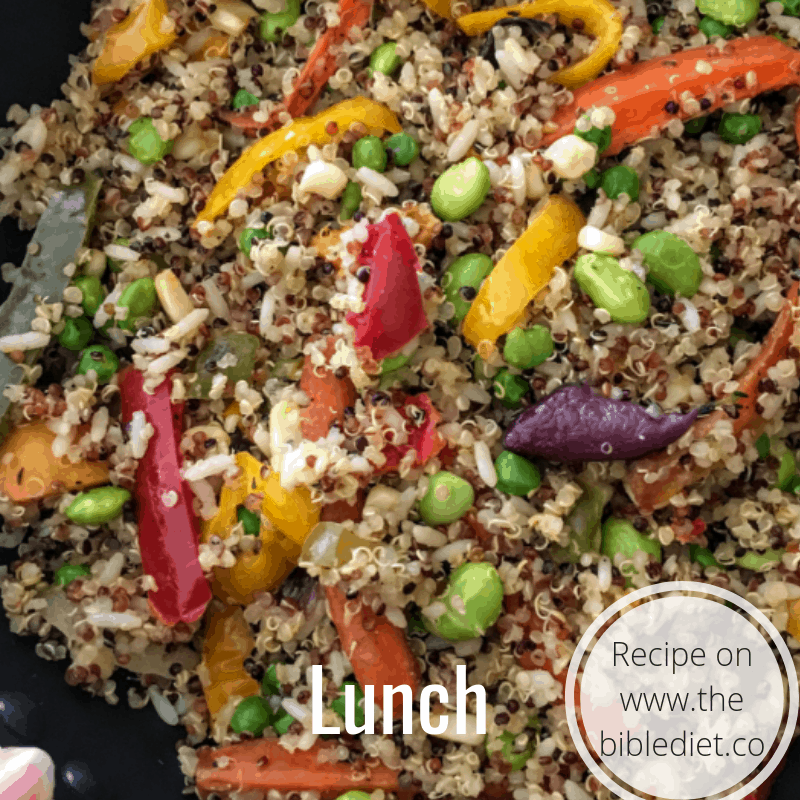 Ingredients
1 cup quinoa
1 cup rice
1 cup edamame
1 cup chickpeas
1 cup corn
1/2 bell pepper, diced
1/2 red onion, chopped
2 tbsp sesame oil
1 tbsp olive oil
1 tsp fresh ginger, grated
2 tbsp soy sauce
1 tbsp honey or maple syrup
2 cups vegetable broth
Instructions:
Place the rice and the quinoa in a pot. Add the vegetable broth and bring to a boil. When the liquid comes to a boil, reduce to low heat and cover the pot. Let it slowly cook, until all the liquid is gone. Warm 1 tbsp of olive oil in a pan over medium heat. Add the onions, and the diced bell pepper and cook, stirring occasionally, until tender. Add the garlic, edamame, chickpeas, corn and cook for 8 minutes on medium to low heat, stirring occasionally. Add the mix of rice and quinoa to the skillet. In a small bowl mix the sesame oil, ginger, soy sauce, and honey. Add the mix to the skillet, stir well and cook for 3 minutes.
DINNER RECIPE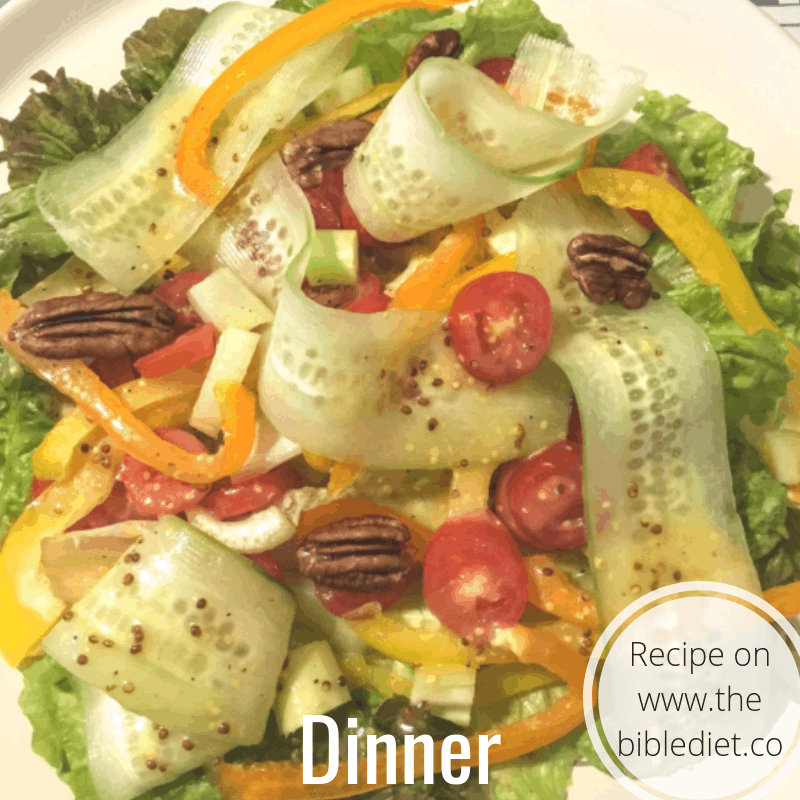 Ingredients:
1 salad, rinced, dried and chopped
1 dozen small vine-ripened tomatoes,quartered
1 cucumbers, peeled & sliced intostrips
1/2 bell pepper, diced
1/2 cut pecan nuts
French mustard dressing

French mustard dressing:
1/2 cup apple cider vinegar
1/2 cup extra virgin olive oil
1 tsp whole grain Dijon mustard
1/4 tsp salt
1/8 tsp black pepper
Instructions:
Place all ingredients in a container with a tight-fittinglid such as a jar or even a plastic bottle. Shake for30 seconds until emulsified
Day 22 – Day 23 – Day 24 – Day 25 – Day 26 – Day 28 – Day 29