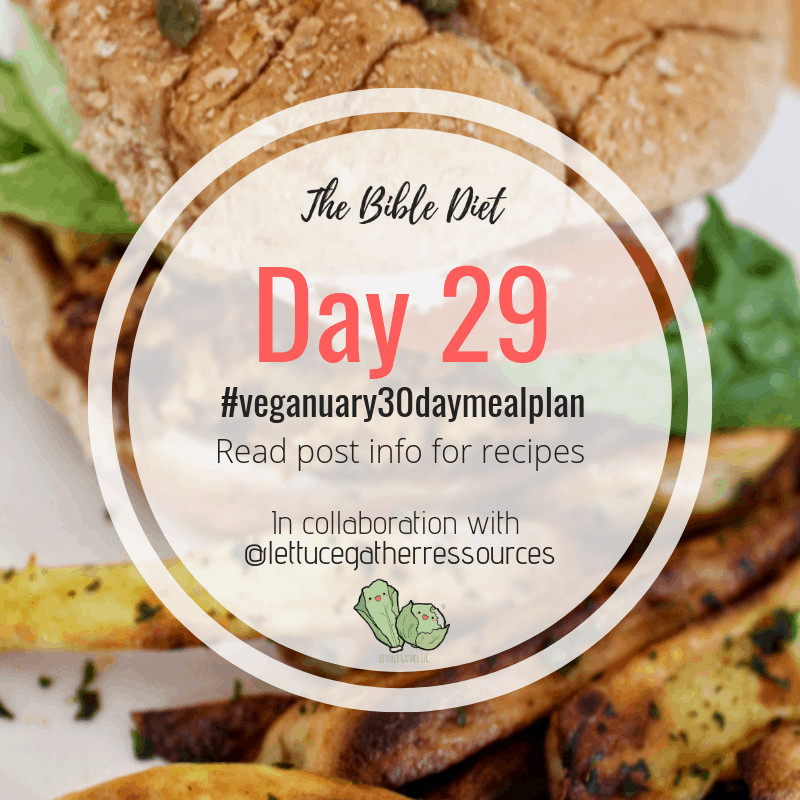 Grocery list for the week: click here
Day 22 – Day 23 – Day 24 – Day 25 – Day 26 – Day 27 – Day 28
Breakfast: Granola and vegan yogurt
Lunch: Black bean burger and oven French fries
Dinner: Rest. Eat the leftovers
BREAKFAST RECIPE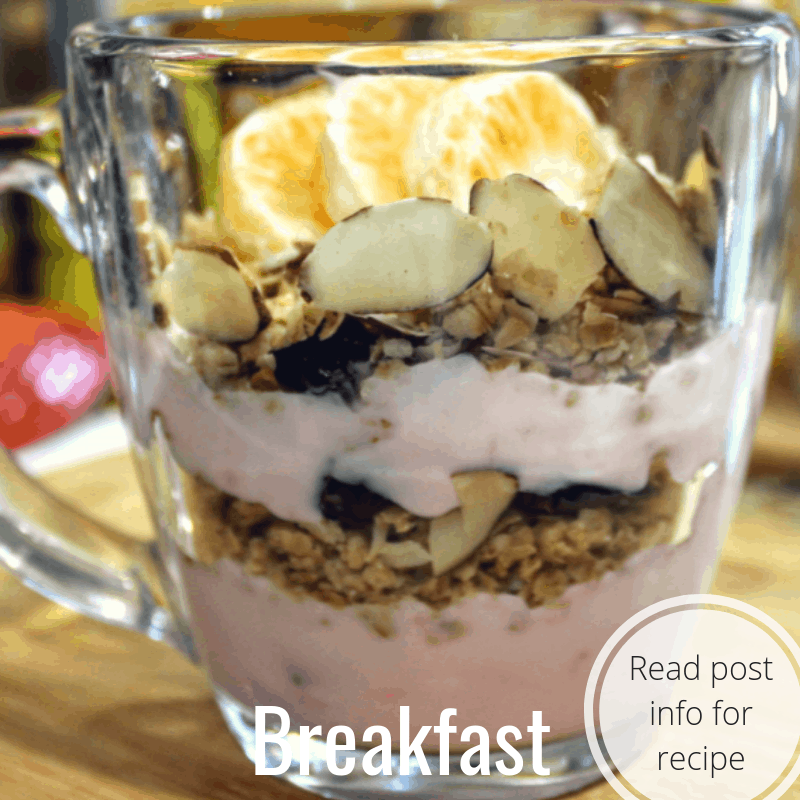 Ingredients:
3 cups rolled oats
1 cup almonds, sliced
1/4 cup honey or maple syrup
1/4 cup vegetable oil
1/2 teaspoon salt
1 cup raisins
4 vegan yogurts
2 tangerines
Instructions:
Preheat oven the to 250oF (120oC).
In a bowl, combine all the ingredients together, except the raisins and the yogurt. Pour into a large pan. Cook for 20 minutes, stirring 10 minutes in between. Remove from oven and transfer into a bowl. Add raisins and mix until evenly distributed. Place 1/4 cup of granola in a transparent glass or cup. Top with 1/4 cup of yogurt. Repeat layers. Top with remaining granola, almond slices, and a few tangerine slices.
LUNCH RECIPE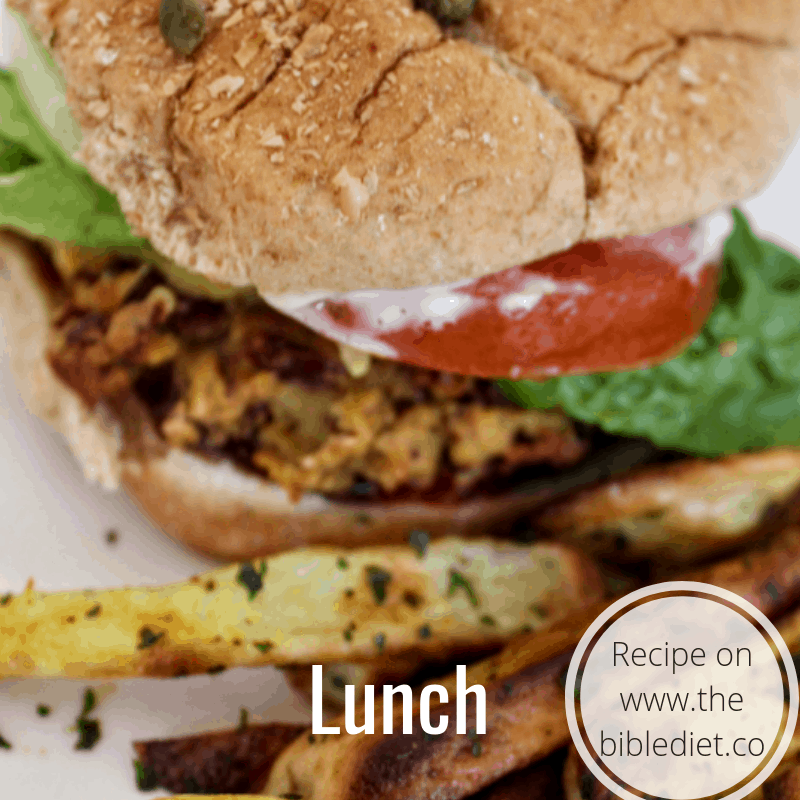 Ingredients:
Burgers
1 (16 oz) can black beans
1/2 green bell pepper, diced
1/2 medium onion, sliced
3 cloves garlic, peeled
1/2 red onion, thinly sliced
1 tomato, sliced
1/2 lettuce, washed, sliced
1 tablespoon chili powder
1 tablespoon cumin
1 1/2 cup bread crumbs
4 whole wheat burger buns
Vegan Cheesy sauce (optional)
Ketchup (optional)
Vegan mayonnaise (optional)
Salt & pepper
Oven French fries
6 medium potatoes, cut into thick fries
3 tsp extra virgin olive oil
1/2 tsp salt
1/2 tsp paprika
1/2 tsp garlic powder
1 tsp dry parsley
Instructions:
Burgers
Preheat the oven to 375oF (190°C).
In a medium bowl, mash the black beans with a fork.
In a food processor, finely chop bell pepper, onion, and garlic. Then stir into mashed beans.
Mix in salt, chili powder, and cumin and bread crumbs until the mixture is sticky and holds together. Divide mixture into 4 patties. Place patties on a lightly oiled baking sheet, and bake about 10minutes on each side. Place the cooked patties between burger buns and add any assortment you'd love in your burgers such as the vegan cheesy sauce, vegan mayonnaise, ketchup, red onion slices, tomato slices, lettuce.
French fries
Preheat oven to 425oF (220°C).Place sliced potatoes in the microwave for 4 minutes. Place in a colander until liquid is released from potatoes. Drain liquid and dry potatoes well. It will make the French fires crunchier. Coat the potato fries with the olive oil. Spread coated potato fries in a single layer, leaving space around each potato, on the prepared baking sheet lined with aluminum foil; Bake in the preheated oven for 20 minutes; flip fries and continue baking until crisp and browned for about 20 more minutes. Sprinkle some garlic powder, salt, paprika and parsley on the hot french fries.