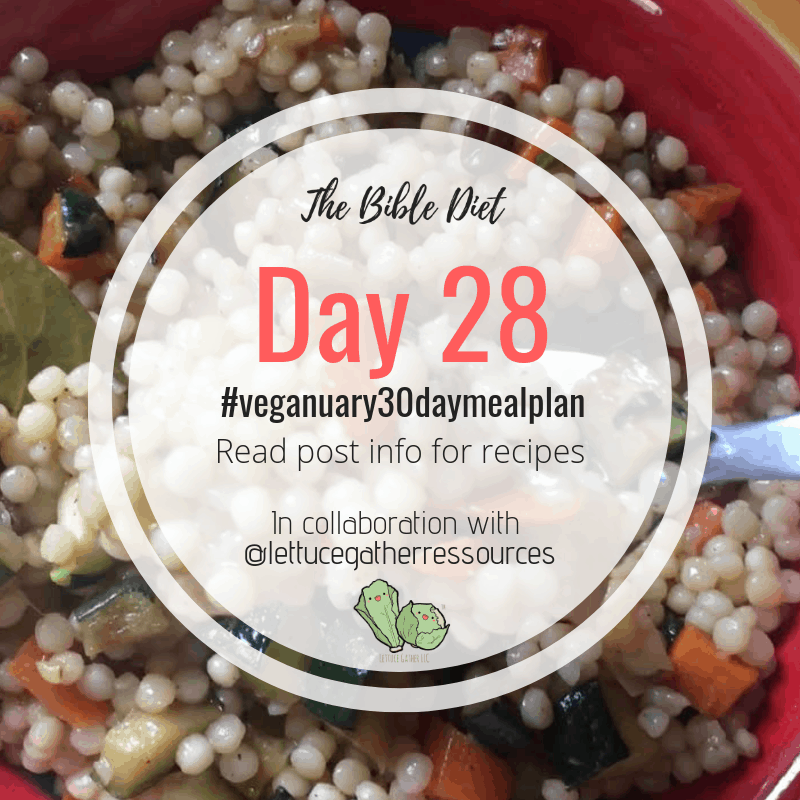 Grocery list for the week: click here
Day 22 – Day 23 – Day 24 – Day 25 – Day 26 – Day 27 – Day 29
Breakfast: Rest, eat the leftovers, or make a pink smoothie
Lunch: Cinnamon savory couscous
Dinner: Rest, eat the leftovers
Today for breakfast you can have the leftovers from yesterday papaya marmalade and toasted bread, but in case you want more I am adding a yummy and nutritious smoothie recipe:
Ingredients:
1 cup water
1 cup baby spinach
1 cup frozen strawberries
1 banana
1 medium red beets, cooked (that gives this pretty pink color and an earthy taste to the smoothie)
And I usually add a pinch of stevia to sweeten my smoothie some more, but you don't have to.
Instructions:
With a blender, blend everything.
LUNCH RECIPE
Ingredients:
1 medium onion, diced 
1 zucchini, diced
1 large carrot, diced
1/2 cup raisin
1 tsp cinnamon 
2 tbsp olive oil
1 tsp all purpose seasoning
1 cup vegetable broth
1 cup Large grain couscous
1 bay leaf
Instructions:
In a large pan, add the olive oil and cook the onions, the zucchini and the carrot on medium heat. When they are soft, add the couscous, the raisins, the cinnamon, the bay leaf and the vegetable broth. Cook for 10 minutes. Enjoy!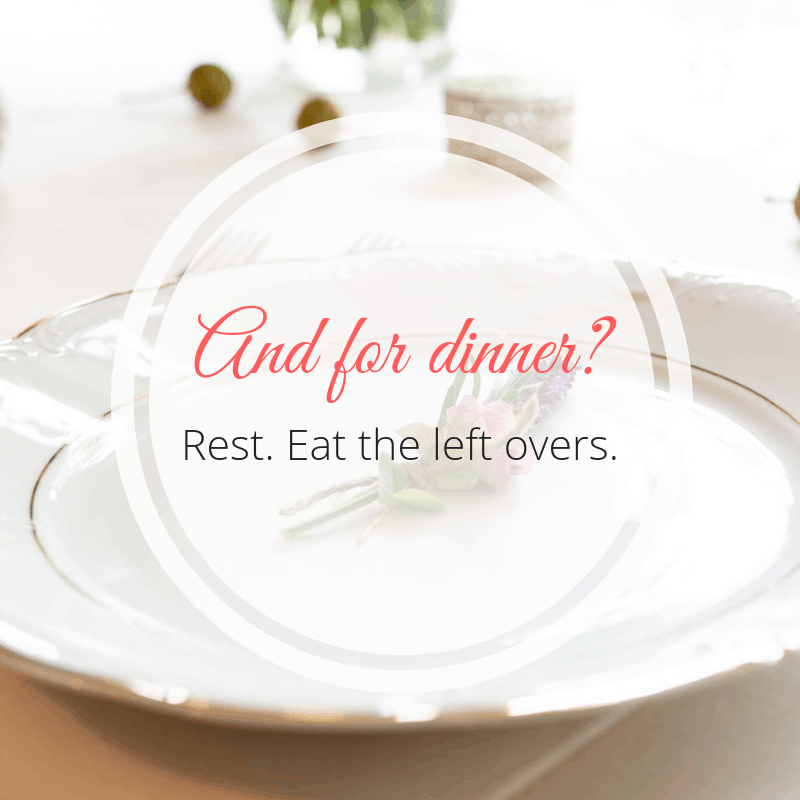 Day 22 – Day 23 – Day 24 – Day 25 – Day 26 – Day 27 – Day 29