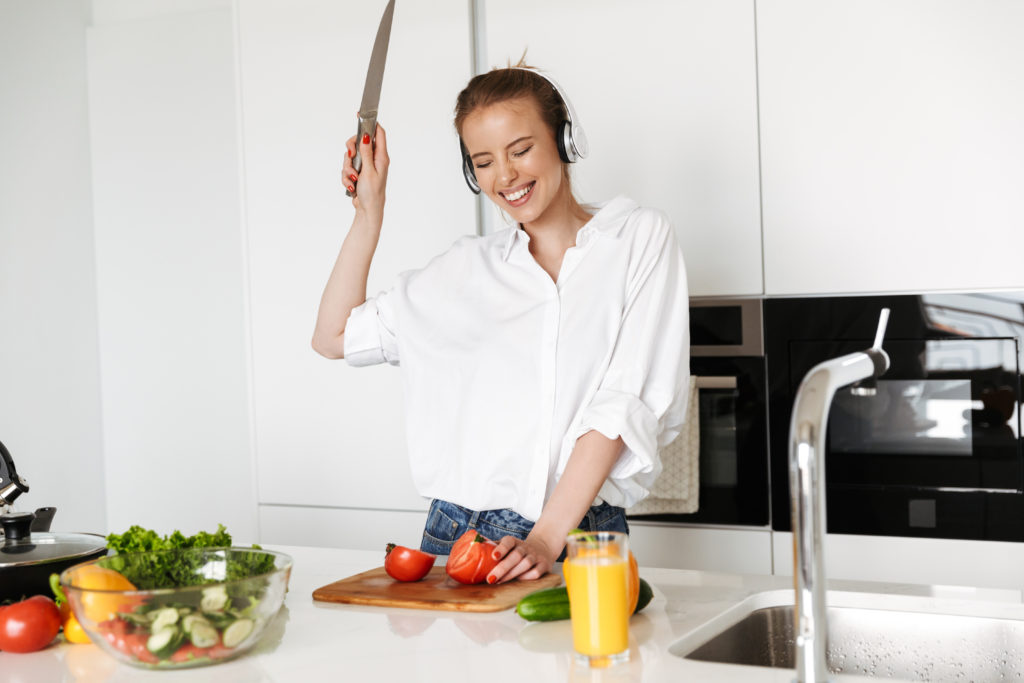 In our fast-paced society, cooking is often considered as a "task" ? Most of us are often too tired to cook because of work and other tasks in the house.
?‍? But do you know that it is very possible to make cooking a pleasant, relaxing and even fun time? You don't need a big kitchen, just a little squared space is enough. But what you'll need is to organize your kitchen a little, making tools that you'll need to cook accessible, and plan some meals in advance (planning doesn't have to be complicated, I'll give tips later). ⏰
Then find some time, even if it is 20 minutes (yes you can cook in 20 minutes), after work or even early in the morning (try to go to bed earlier and to wake up earlier, it might change your life ?), relax, admire the beautiful food in your hands that God has made ? ????? and cook by taking your time if possible. When you cook, all your senses are active (view, smell, touch, taste, sound), so enjoy!
BUT WAIT ✋… that's not it! I truly encourage you to play some nice music ? when you cook, it will double the pleasure! I made a playlist of great music to listen to while cooking and you can listen to it too for free on Youtube. Simply click here. If you know any other great songs, please share it with me in a comment below, I love to add new songs to my playlist! ❤️