When seeing the name of this recipe, you might think: Why a mix of Guyanese and French flavors?
My mother in law who is Guyanese makes delicious curry channa, and since the first time I tried, I told myself that I have to cook it not only for myself (because totally I love it) but for my husband that might miss the Guyanese cuisine in his plate, as well as my kids that I think should know their roots. So why did I had caramelized onions to this recipe? Since I am a child I love onions (and garlic, yes it's a French thing I know 😉 ) and now that I have my own family I often add caramelized onions to vegetables or legumes recipes to give some sweetness to each bite. I knew that it would go well with the curry channa, and It was not a mistake. The combination is totally delicious.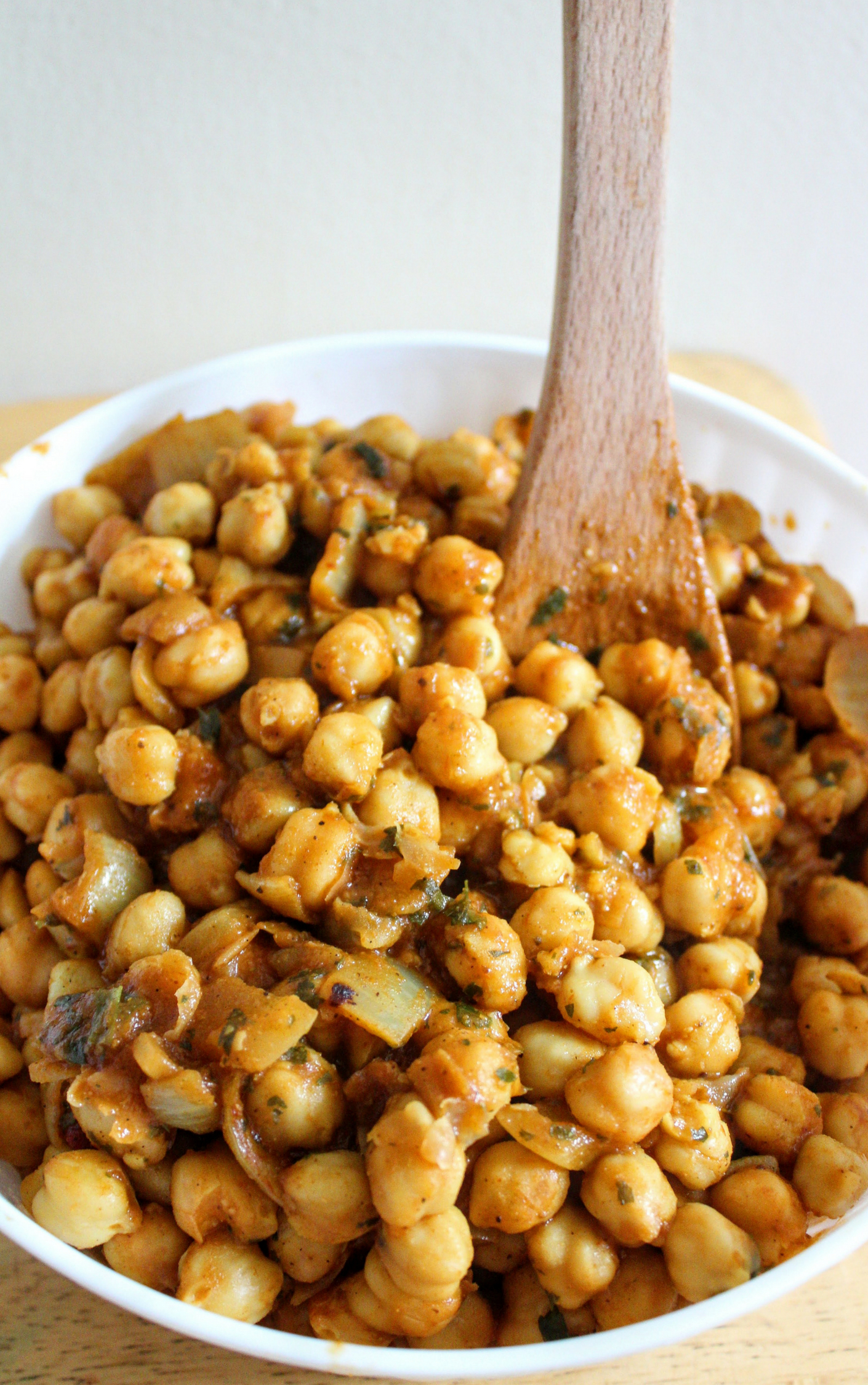 [ultimate-recipe-print id="24798″ text="Print Recipe"]
Leave a comment below if you have a question.