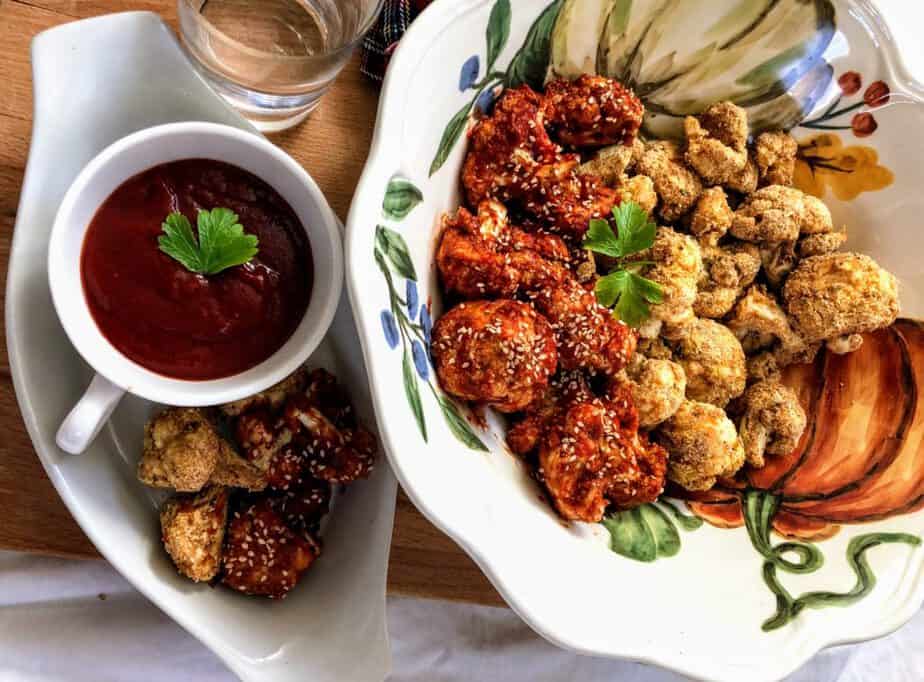 Jump to Recipe
If you just became a vegetarian or vegan but that you miss the tenderness and crispiness of fried chicken, you might be thankful for the recipe below.  When I became a vegetarian I didn't miss eating meat at all and I still don't, but there are textures and sensations that I miss when I eat such as the crisp of fried chicken. I like fried food in general but I don't like when it is too oily.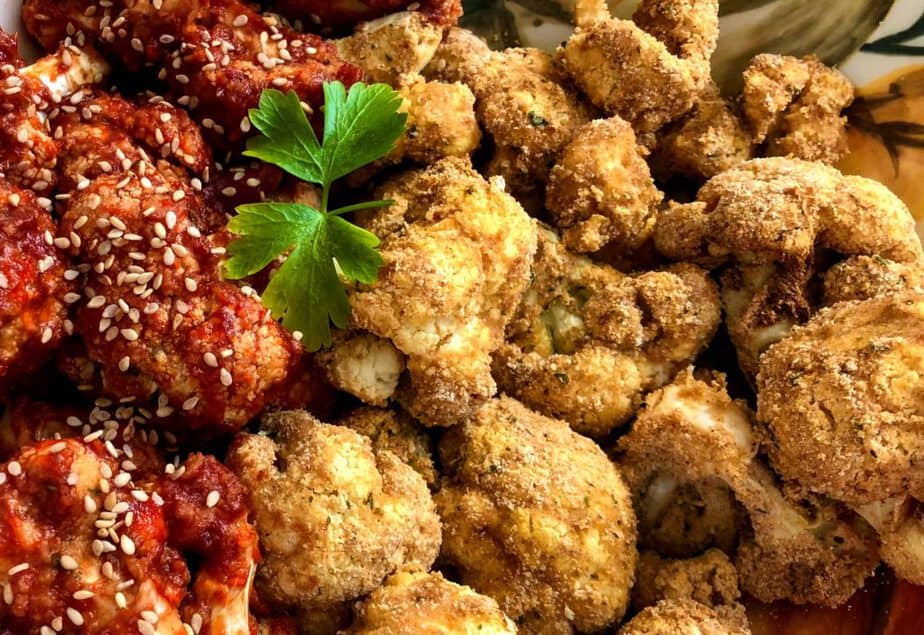 I decided to give a try to the trending air fryer, and I was not disappointed at all. I have to say that it doesn't give the exact same results as a deep fryer. But it gives the results I was looking for. While the food is crispy and appetizing, it is totally less oily and much more healthy.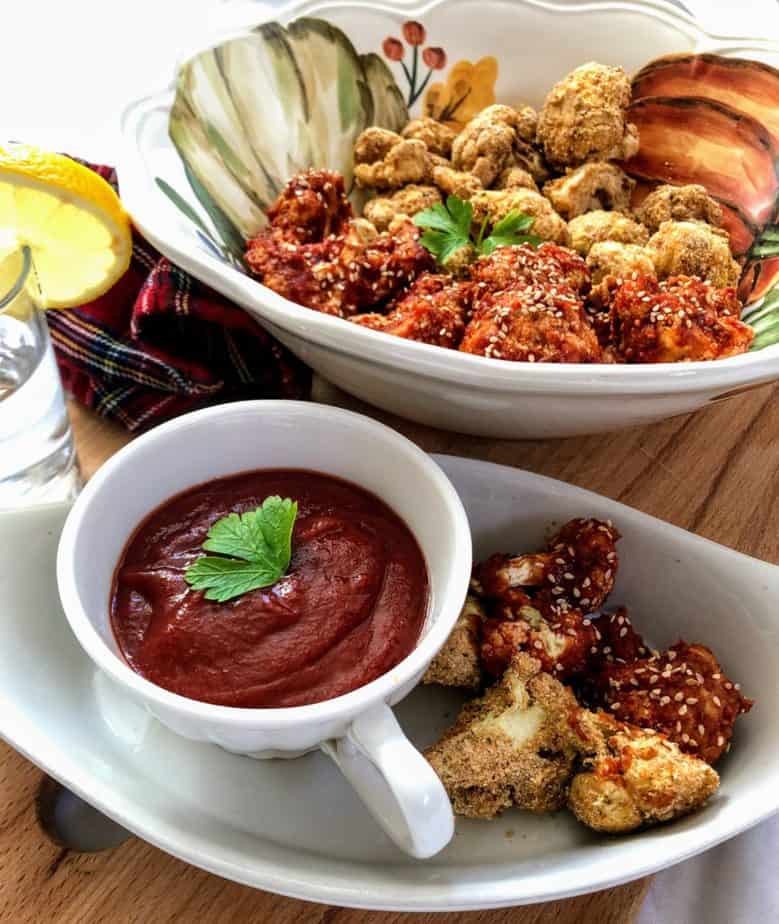 So here is the recipe for my vegan fried chicken with cauliflower made with a air fryer.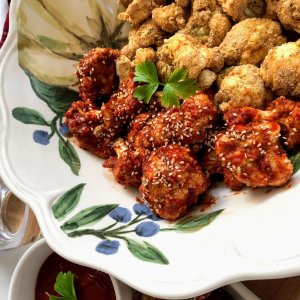 Vegan Fried Chicken with Cauliflower [Air Fryer Recipe]
Ingredients
2

heads of cauliflowers rinsed

1

cup

cornstarch

2

tbsp

garlic powder

2

tsp

salt

2

tsp

onion powder

2

tsp

paprika powder

1/2

cup

water

2

cups

breadcrumbs
Instructions
Cut the cauliflowers into 1 to 2 inches florets

Combine the cornstarch, garlic powder, onion powder, salt, paprika, and water in a bowl and whisk until homogenous.

Add the batter to the cauliflowers and stir with clean hands until the cauliflowers are well coated with the batter.

Place the breadcrumbs into a plate and place the cauliflowers into it (a few pieces at a time) to coat them with the breadcrumbs.

Place the cauliflowers into the air fryer basket and fry during 15 minutes at 370 degrees. Then stir, and fry the cauliflowers 7 more minutes.

Let it cool a few minutes, and eat while crispy and warm.