TOTAL 60 MINUTES, SERVES 8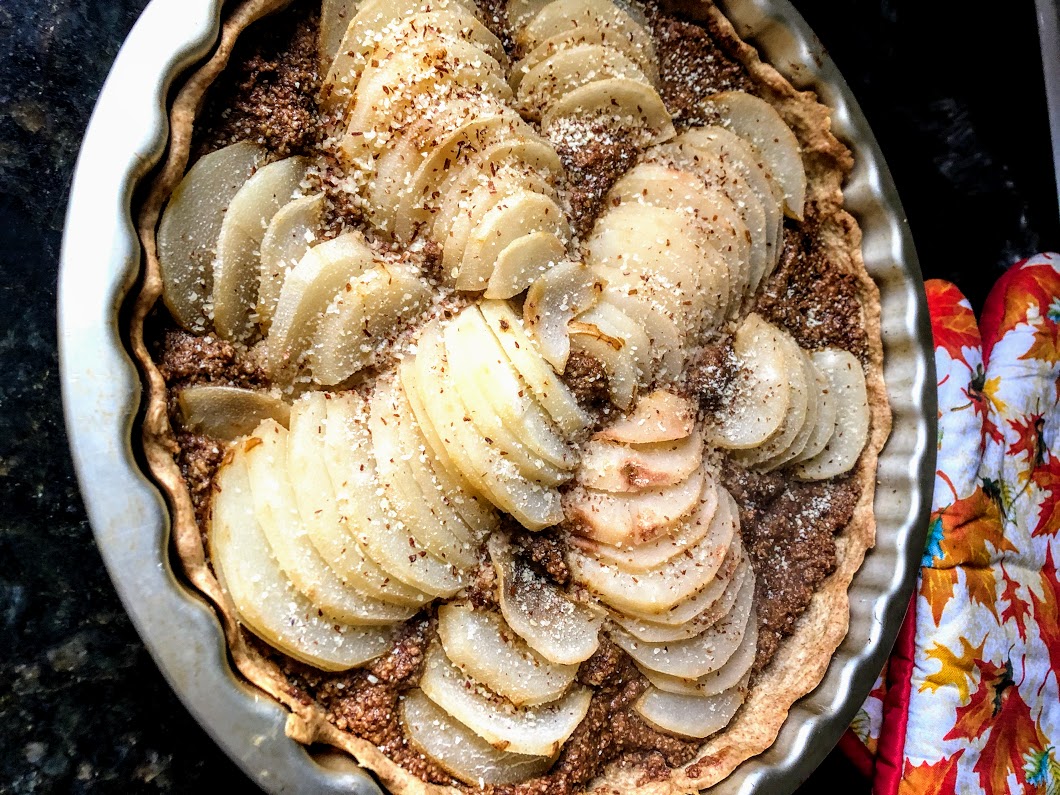 Ingredients
Instructions
Preheat your oven to 350°F.
Butter a pie plate of 8 inch in diameter and spread the dough about 0,3 in thick.
Mix together the coconut sugar, the 50 g of almond powder, the corn starch and the egg and place everything in the pie plate.
Then place the sliced pears in a star-shape and sprinkle the rest of the almond flour on top.
Bake for 30 minutes.