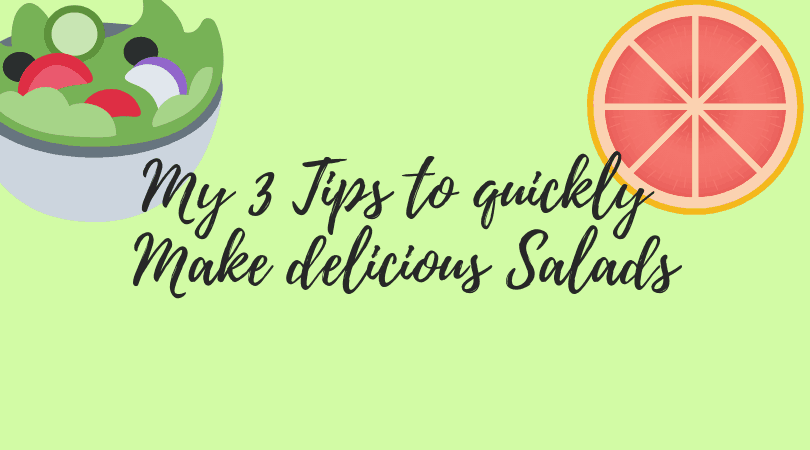 Me and my family usually eat salads several times a week accompanied with warm food or by themselves. We didn't make that much salads in the past but little by little it became an habit and we love it, and feel more in shape as well. So I wanted to share with my 3 tips to help you quickly make delicious salads.
#1 – Try to always have some ingredients in your pantry such as olive oil, sea salt, garlic, onions, fresh or dry herbs, mustard, a sweetener like honey or agave syrup for example, vinegar, lemon, black pepper, and / or anything else you might love when you make your salad dressing. Salad dressing really makes any salad yummy, the dressing can be very healthy for you! Yes even with olive oil, which is actually the healthiest fat you could have in a diet. And of course, avoid to buy a salad dressing at your supermarket and prefer to make your own.
#2 – When you grocery shop, don't be scared to buy a good quantity of fruits and vegetables. If you have enough space in your fridge, they can be stored for several days (or even outside for some), So you are sure that you don't run out of them.
#3 – Try to get useful cooking tools such as good knives, a slicer and a peeler. They don't have to be expensive (but should be of a decent quality). And they will help you to cook much quicker (without saying that the cooking process will be more fun).
If you know any other tips, let me know in a comment below.