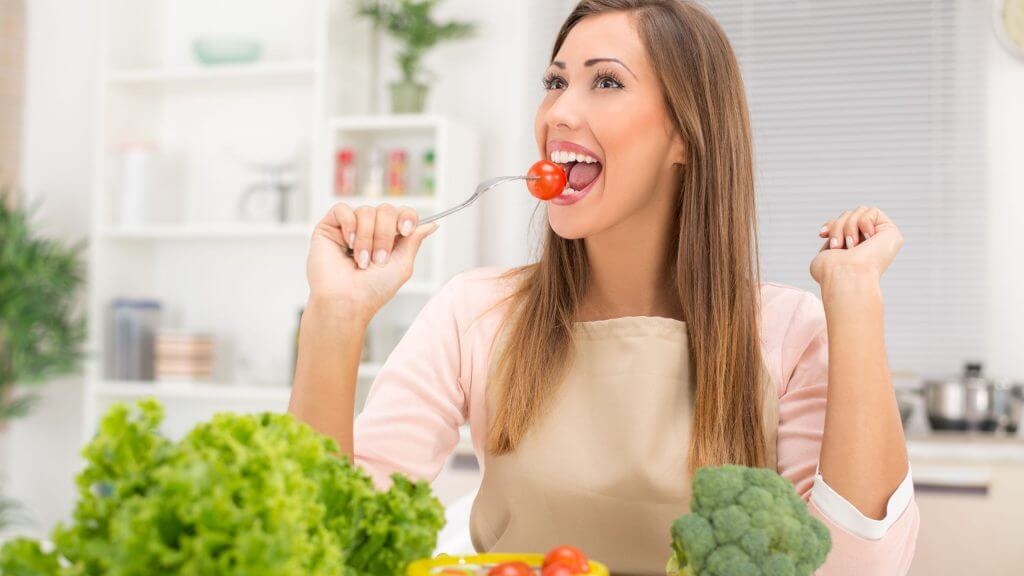 A plant-based diet is one that focuses on plants for food. These include vegetables, fruits, nuts, seeds, and beans. This type of diet is associated with a number of health benefits, including a lower risk of heart disease, diabetes, and certain types of cancer. There are also environmental benefits to plant-based diets. They require less water and land than meat-based diets, and they generate fewer greenhouse gases. For these reasons, many experts believe that plant-based diets are the best way to promote both human health and that it is better for the environment.
So what are the potential deadly side effects of a plant-based diet?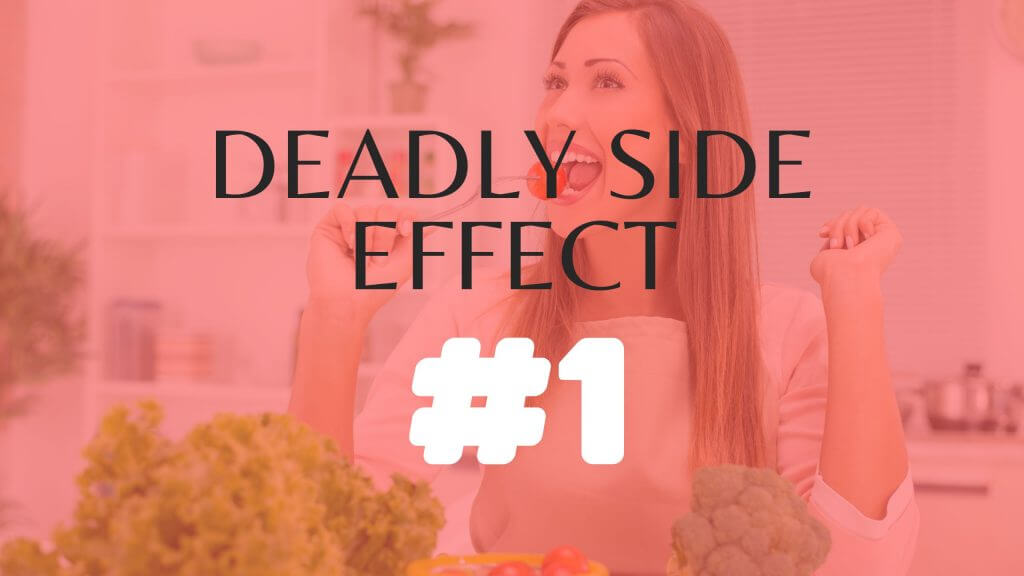 With lifestyle changes such as switching to a plant-based diet, can come PRIDE.
Here is the definition of the word pride: a feeling of deep pleasure or satisfaction derived from one's own achievements.
In the eyes of God, a proud heart is an abomination. Here are a few verses about pride:
"Every one that is proud in heart is an abomination to the LORD: though hand join in hand, he shall not be unpunished." – Proverbs 16:5 

"Be of the same mind one toward another. Mind not high things, but condescend to men of low estate. Be not wise in your own conceits." – Romans 12:16

"A man's pride shall bring him low: but honour shall uphold the humble in spirit." – Proverbs 29:23

"Pride goeth before destruction, and an haughty spirit before a fall." – Proverbs 16:18

"The fear of the LORD is to hate evil: pride, and arrogancy, and the evil way, and the froward mouth, do I hate." – Proverbs 8:13

"When pride cometh, then cometh shame: but with the lowly is wisdom." – Proverbs 11:2

"Let nothing be done through strife or vainglory; but in lowliness of mind let each esteem other better than themselves." – Philippians 2:3

"For if a man think himself to be something, when he is nothing, he deceiveth himself." – Galatians 6:3

"But he giveth more grace. Wherefore he saith, God resisteth the proud, but giveth grace unto the humble." – James 4:6

"Let another man praise thee, and not thine own mouth; a stranger, and not thine own lips." – Proverbs 27:2

"Seest thou a man wise in his own conceit? there is more hope of a fool than of him." – Proverbs 26:12

"Thus saith the LORD, Let not the wise man glory in his wisdom, neither let the mighty man glory in his might, let not the rich man glory in his riches" – Jeremiah 9:23

"For all that is in the world, the lust of the flesh, and the lust of the eyes, and the pride of life, is not of the Father, but is of the world." – 1 John 2:16
We can also ask ourselves these questions. On what similar points was Eve tempted by the serpent in Eden? And on what points was Jesus victorious when he resisted the devil's temptations in the wilderness?
– The pride of life
– The lust of the eye
– And the lust of the flesh
Yes, there was pride of life involved at the fall on humanity and when Jesus was victorious.
When the devil told Eve that if she eats the fruit "your eyes shall be opened, and ye shall be as gods, knowing good and evil" (Genesis 3:5), then pride was aroused in her heart.
But when Satan tempted Jesus in the wilderness, by telling him "If thou be the Son of God, cast thyself down: for it is written, He shall give his angels charge concerning thee: and in their hands they shall bear thee up, lest at any time thou dash thy foot against a stone", Jesus answered, "It is written again, Thou shalt not tempt the Lord thy God".
Satan told Jesus "IF thou be the son of God…"  and he tried to arouse pride in him. Of course, Jesus knew he was the son of God and could have had the pride to show the enemy that indeed he is the son of God. But Jesus was selfless and he had no pride in himself. He, therefore, was once again victorious over the enemy temptation.
"For by grace are ye saved through faith; and that not of yourselves: it is the gift of God: Not of works, lest any man should boast." – Ephesians 2:8-9
So why can pride be deadly?
Pride can separate us from our heavenly father for eternity. We are all subject to death, but for those who die in Christ, death is just like a dreamless / conscious-less sleep, and they will come back to life with glorified bodies at the resurrection when Jesus will come back. But those who don't die in Christ will not only go through the first but also the second death, which will happen after the millennium (
Click here to study the topic of death
). You see, in the perfect new world, sin will not live again and will have to be destroyed for good. God does not force anyone to love and obey him, and to his great sadness, those who persist in rebelling against him will be eternally lost.
---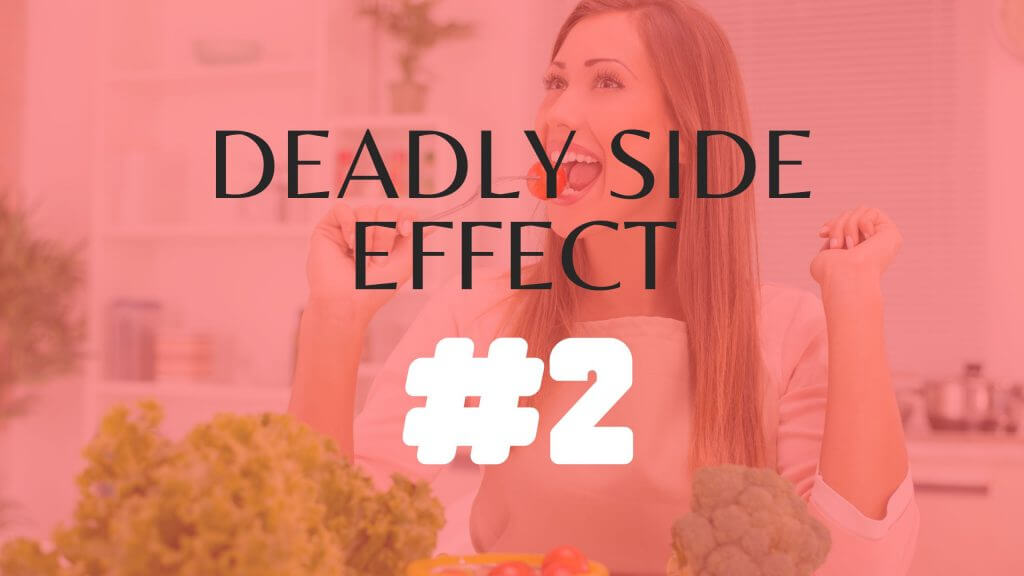 The other potentially deadly side effect of a plant-based diet is GLUTTONY.
When switching to a plant-based diet we can be so deceived to think that we can eat as much food as we want and that we are still in a better position than those who eat animal products.
It is actually a very wrong and deadly way to think. Gluttony is worth than to eat
clean meat
(yes I said it!). The Bible doesn't mention that eating clean meat is a sin, but it clearly tells us that gluttony is a sin.
"Whose end is destruction, whose God is their belly, and whose glory is in their shame, who mind earthly things." – Philippians 3:19

"And put a knife to thy throat, if thou be a man given to appetite." – Proverbs 23:2

"Hast thou found honey? eat so much as is sufficient for thee, lest thou be filled therewith, and vomit it." – Proverbs 25:16

"For the drunkard and the glutton shall come to poverty: and drowsiness shall clothe a man with rags" – Proverbs 23:21
---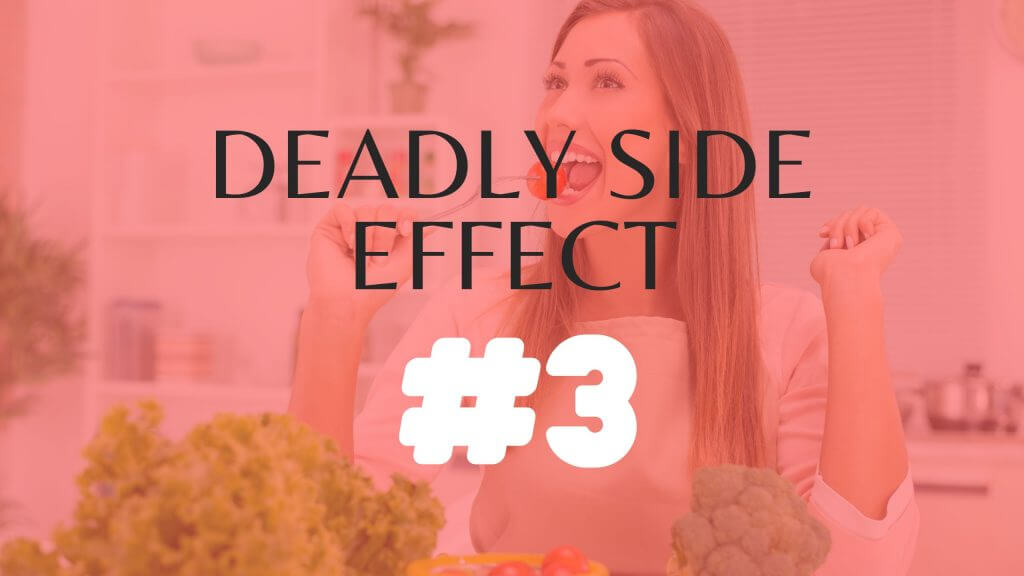 Thirdly we should not JUDGE our brothers or sisters for what they eat.
Some eat what they can because of circumstances, and some don't have the light on the health message.
Others might have the light on the health message, but it takes more than willpower to change lifestyle habits.
They first need to acknowledge and truly believe that Jesus is their savior and Lord, and that with him change can be possible.
"I can do all things through Christ which strengtheneth me." – Philippians 4:13
Paul had a struggle that we can all associate with.
"For what I am doing, I do not understand. For what I will to do, that I do not practice; but what I hate, that I do. If, then, I do what I will not to do, I agree with the law that it is good. But now, it is no longer I who do it, but sin that dwells in me. For I know that in me (that is, in my flesh) nothing good dwells; for to will is present with me, but how to perform what is good I do not find. For the good that I will to do, I do not do; but the evil I will not to do, that I practice. Now if I do what I will not to do, it is no longer I who do it, but sin that dwells in me. I find then a law, that evil is present with me, the one who wills to do good. For I delight in the law of God according to the inward man. But I see another law in my members, warring against the law of my mind, and bringing me into captivity to the law of sin which is in my members. O wretched man that I am! Who will deliver me from this body of death?" – Romans 7:15-24
But then he exclaimed:
I thank God through Jesus Christ our Lord! So then, with the mind I myself serve the law of God, but with the flesh the law of sin. – Romans 7:2
There are others who already are making changes at their own pace. But as long as they grow, God is happy with them. Think about 2 tomato seeds that you have planted. When you see them come to life, become plants, grow and bear fruits, you are happy with them, even if they don't grow at the same speed. It is the same with God. We might not grow at the same speed but God is happy with each one of us as long as we keep growing.
I actually strongly believe that God won't let us grow at the same speed because he wants us to love one another despite our differences. I also believe that sometimes he doesn't give us victory on something because he wants us to be humble. The more we will humble ourselves, the more will have the fruits of the spirit, including self-control.
"And whosoever shall exalt himself shall be abased; and he that shall humble himself shall be exalted." – Matthew 23:12
We have to remember that God is not a tyrant, he never forces and never imposes himself on others. We can not urge our own opinion on
others
but we should teach and share what we know, and then
people are free to
make their own choices.
We need to pray with and for those who we see might struggle, as well as to be encouraging.
"and let us consider one another to provoke unto love and to good works: not forsaking the assembling of ourselves together, as the manner of some is; but exhorting one another: and so much the more, as ye see the day approaching." – Hebrews 10:24-25

"Wherefore comfort yourselves together, and edify one another, even as also ye do. – 1 Thessalonians 5:11
"Let no corrupt communication proceed out of your mouth, but that which is good to the use of edifying, that it may minister grace unto the hearers." – Ephesians 4:29

"And let us consider one another to provoke unto love and to good works" – Hebrews 10:24

"Bear ye one another's burdens, and so fulfil the law of Christ." – Galatians 6:2

"Now we exhort you, brethren, warn them that are unruly, comfort the feebleminded, support the weak, be patient toward all men." – 1 Thessalonians 5:14

"Iron sharpeneth iron; so a man sharpeneth the countenance of his friend." – Proverbs 27:17

"Now the God of hope fill you with all joy and peace in believing, that ye may abound in hope, through the power of the Holy Ghost." – Romans 15:13

"Not forsaking the assembling of ourselves together, as the manner of some is; but exhorting one another: and so much the more, as ye see the day approaching." – Hebrews 10:25

"Let the word of Christ dwell in you richly in all wisdom; teaching and admonishing one another in psalms and hymns and spiritual songs, singing with grace in your hearts to the Lord." – Colossians 3:16

"Heaviness in the heart of man maketh it stoop: but a good word maketh it glad." – Proverbs 12:25
Regarding judging others, the Bible is clear:
"Judge not, that ye be not judged. For with what judgment ye judge, ye shall be judged: and with what measure ye mete, it shall be measured to you again. And why beholdest thou the mote that is in thy brother's eye, but considerest not the beam that is in thine own eye? Or how wilt thou say to thy brother, Let me pull out the mote out of thine eye; and, behold, a beam is in thine own eye? Thou hypocrite, first cast out the beam out of thine own eye; and then shalt thou see clearly to cast out the mote out of thy brother's eye."

– Matthew 7:1-5

"But why dost thou judge thy brother? or why dost thou set at nought thy brother? for we shall all stand before the judgment seat of Christ. For it is written, As I live, saith the Lord, every knee shall bow to me, and every tongue shall confess to God. So then every one of us shall give account of himself to God." – Romans 14:10-12
God is the one who will
judge. W
e are all accountable for what we know.
"So then every one of us shall give account of himself to God

."- Romans 14:12
But the Bible also tells us that there are foods that are an abomination in the eyes of God and judgment will come upon those who know and ignore God's law. 
In Leviticus 11, God gives us a list of the animals that are an abomination. This law of unclean and clean animals is still valid to us today (download my book "the Bible Diet" for free to help you study this topic). Now, let us consider these verses from the old and the new testament: 
"They that sanctify themselves, and purify themselves in the gardens behind one tree in the midst, eating swine's flesh, and the abomination, and the mouse, shall be consumed together, saith the LORD." – Isaiah 66:17

"A people that provoketh me to anger continually to my face; that sacrificeth in gardens, and burneth incense upon altars of brick; Which remain among the graves, and lodge in the monuments, which eat swine's flesh, and broth of abominable things is in their vessels;" – Isaiah 65:3-4

"And he cried mightily with a strong voice, saying, Babylon the great is fallen, is fallen, and is become the habitation of devils, and the hold of every foul spirit, and a cage of every unclean and hateful bird." – Revelation 18:2

"But the cowardly, unbelieving, abominable, murderers, sexually immoral, sorcerers, idolaters, and all liars shall have their part in the lake which burns with fire and brimstone, which is the second death." – Revelation 21:8

"But as for them whose heart walketh after the heart of their detestable things and their abominations, I will recompense their way upon their own heads, saith the Lord God." – Ezekiel 11:21.
---
JUDGEMENT DAY: God is for us, not against us!
The Bible is clear, and there will be a great judgment day. In Revelation 20:11-12 we can read: 
"And I saw a great white throne, and him that sat on it, from whose face the earth and the heaven fled away; and there was found no place for them. And I saw the dead, small and great, stand before God; and the books were opened: and another book was opened, which is the book of life: and the dead were judged out of those things which were written in the books, according to their works." – Revelation 20:11-12
These words may seem hard and unloving, but God truly is love, and he is a just God. His judgment is not to keep us out of heaven but actually to save us. God is merciful in his justice, and he is just in his mercy.
Satan made sin enter our world and sin must be destroyed. God loves each one of his children, and He is:
"not willing that any should perish, but that all should come to repentance" -2 Peter 3:9.
But in justice and in love, he has to separate persistent sinners from those who love and who serve him, so that sin can be destroyed once and for all: 
"And there shall be no more curse: but the throne of God and of the Lamb shall be in it; and his servants shall serve him"

– Revelation 22:3
"And God shall wipe away all tears from their eyes; and there shall be no more death, neither sorrow, nor crying, neither shall there be any more pain: for the former things are passed away."

– Revelation 21:4
God invites each one of us to prepare for judgment today
With God's help, we all have the opportunity to be cleansed:
"Let us cleanse ourselves from all filthiness of the flesh and spirit." – 2 Corinthians 7:1

"Every man that hath this hope in him purifieth himself, even as he Christ is pure." – 1 John 3:3.
There is still time to repent. God is merciful and he calls us to repent. But what exactly is repentance? It means to be truly sorry for the bad things we have done. If you have difficulties to repent, you can ask God for help, so that you will feel sorrow for your sins. 
The Bible says: 
"Repent ye therefore, and be converted, that your sins may be blotted out, when the times of refreshing shall come from the presence of the Lord;" – Acts 3:19

"If we receive the witness of men, the witness of God is greater: for this is the witness of God which he hath testified of his Son." – 1 John 1:9
God can't wait to forgive us. The only thing we need to do is repent. 
He also tells us to turn away from our sins and to sin no more: 
"Neither do I condemn thee: go, and sin no more." – John 8:11

"And hereby we do know that we know him, if we keep his commandments." – 1 John 2:3
God calls us to trust him: 
"Verily, verily, I say unto you, He that heareth my word, and believeth on him that sent me, hath everlasting life, and shall not come into condemnation; but is passed from death unto life." – John 14:15

"For God so loved the world, that he gave his only begotten Son, that whosoever believeth in him should not perish, but have everlasting life." – John 3:16. 
And to be baptized:
"Jesus answered, Verily, verily, I say unto thee, Except a man be born of water and of the Spirit, he cannot enter into the kingdom of God." – John 3:5
We can then have the confidence that we will have eternal life:
"There is therefore now no condemnation to them which are in Christ Jesus, who walk not after the flesh, but after the Spirit." – Romans 8:1

"Herein is our love made perfect, that we may have boldness in the day of judgment: because as he is, so are we in this world." – 1 John 4:17
But each one of us has to choose. God or rebellion. Look upon Jesus's sacrifice for you and what it went through. Personally, it has awakened so much love in me and this love for him and for others is growing stronger every day. It is because I love God that I want to obey him and do my best for him. My body is the temple of God and I am not my own because Jesus paid the price.
I am still not perfect but I am not where I was years ago. God promised to finish the work in me. God can remove, pride, evil tendencies such as gluttony, and wrong judgment of others if you sincerely ask him to.
 "Philippians 1:6 "Being confident of this very thing, that he which hath begun a good work in you will perform it until the day of Jesus Christ:"
The battle against food takes fervent prayer, trust in God, and cooperate with God!
---
If you want God to help you
whether it is a food battle
or pride of life
tell this prayer:
"Our father in heaven, glory, and honor be to your name, we come before you to ask you for forgiveness. Some of us have been guilty of

judging

others

wrongly, and of being proud of our works, and some of us have not kept our body as your temple. Please forgive us and cleanse us from all righteousness. You promised that if we confess our sins, you are faithful and just to forgive us our sins, and to cleanse us from all unrighteousness.
You said that if we believe, everything is possible, and we believe. And you also said that without you we can not do anything. We might think we can change on our own but changes never last. You are the source of true success. Help us to trust you and may we abide in you as you are the vine and we are the branches so we can bear good fruits.
We thank you for your words because they are sure, and that you never change. And we thank you in advance for the amazing work you are right now doing in us, and you will continue to do. 
In Jesus name we pray,