OVERSEAS PLANT-BASED CUISINE
Around the world in more than 100 Simple Vegan Recipes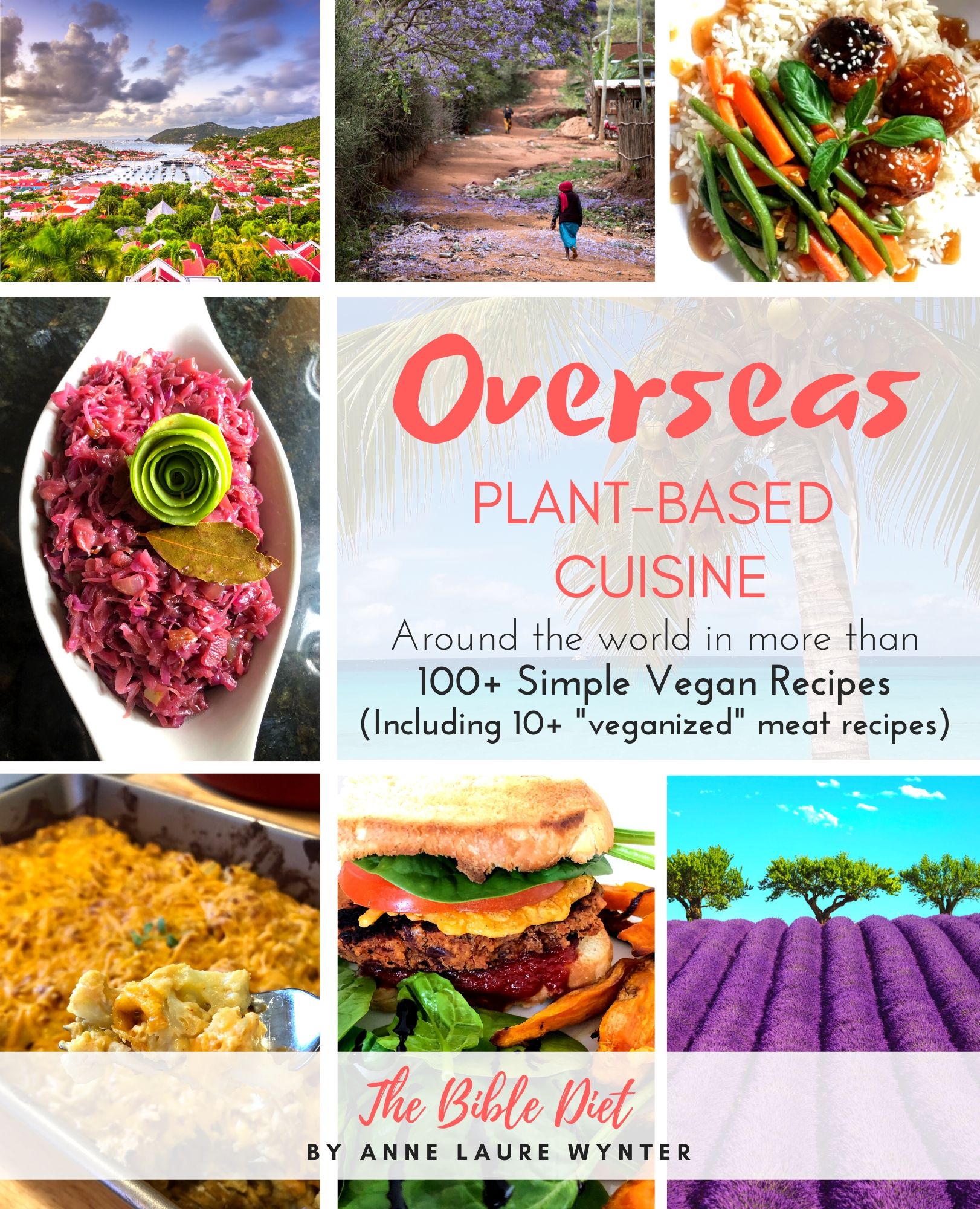 This ALL-COLOR book will help you cook delicious and healthy recipes that won't take you a lot of time.
They are very pleasant to make and are very flavorful which will picky eaters enjoy them. 
All the recipes contain nutritious ingredients to help you stay healthy or achieve a better health.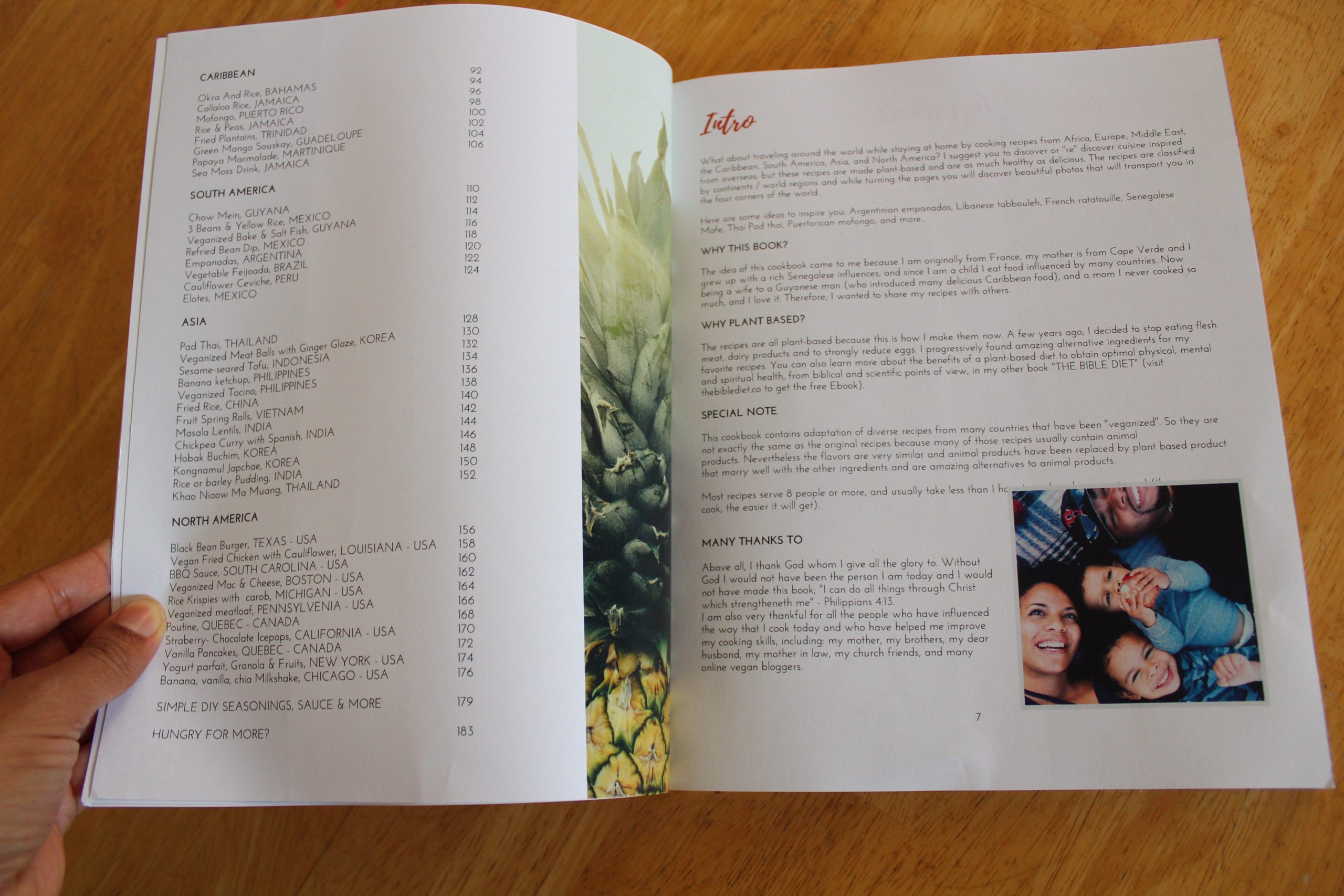 A clear summary of all the recipes classified by continent / world region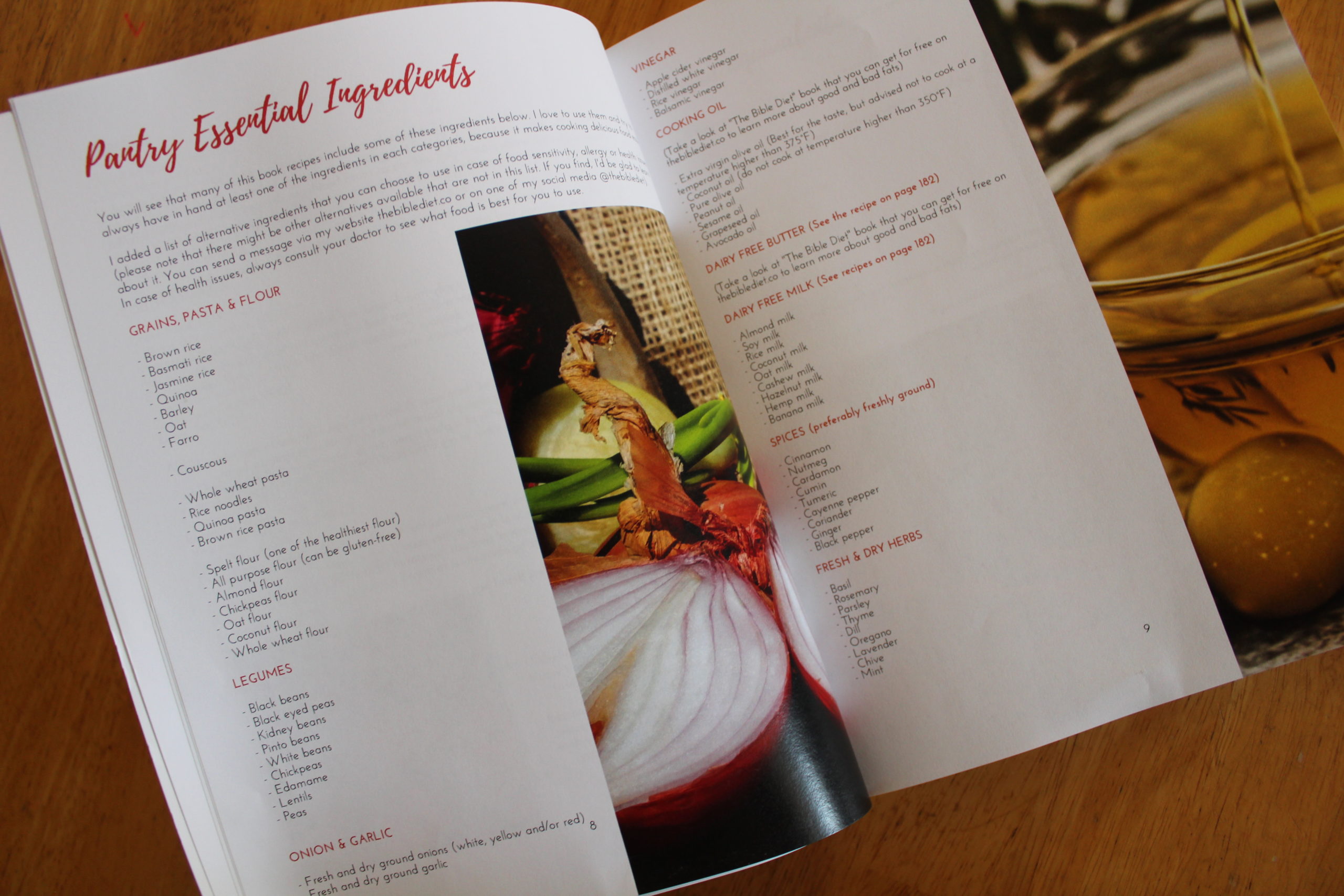 A list of alternative ingredients that can be chosen to be used in case of food sensitivity, allergy or health issues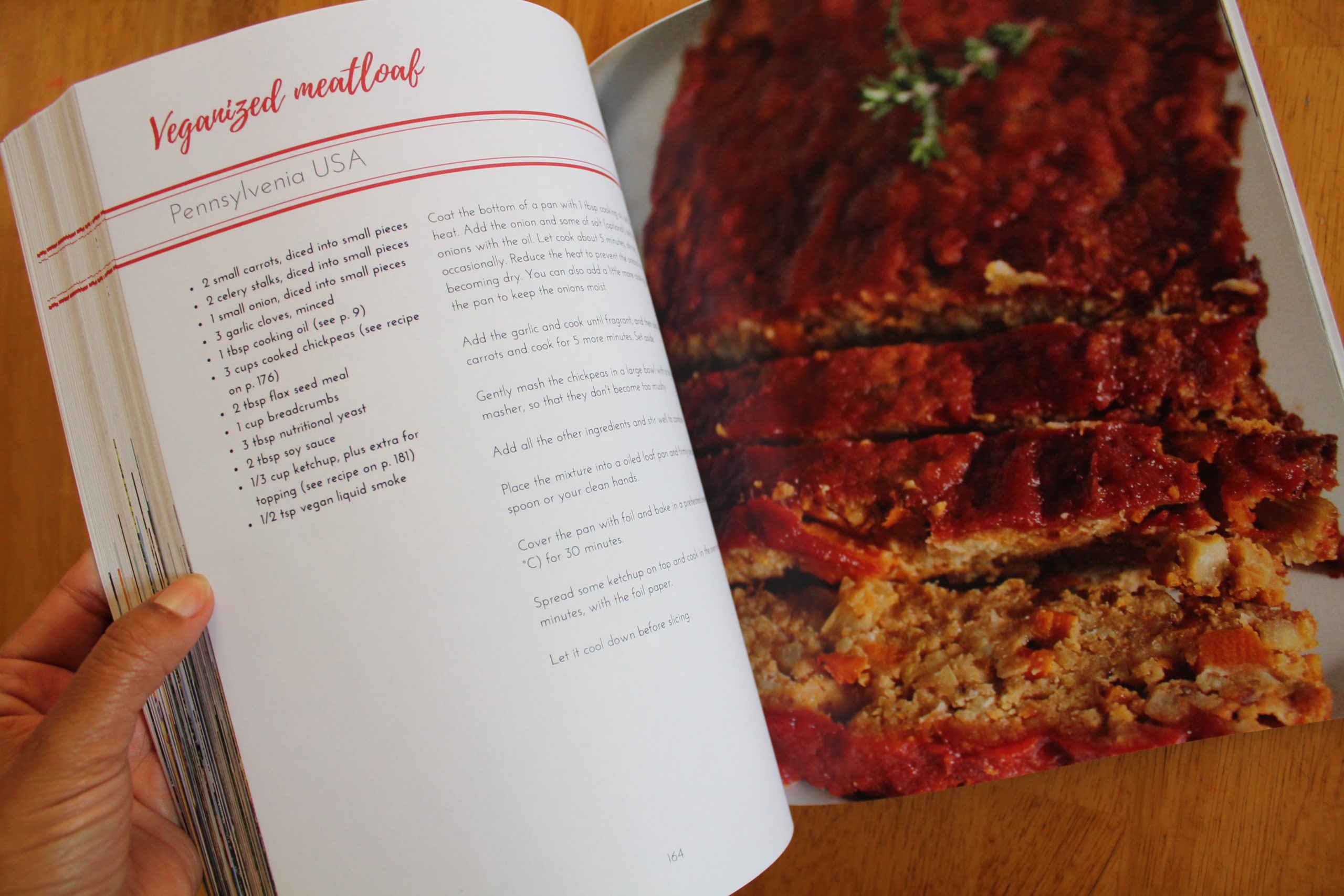 10+ meat substitute recipes (veganized meat loaf, veganized meat balls, veganized bacon, veganized chicken nuggets…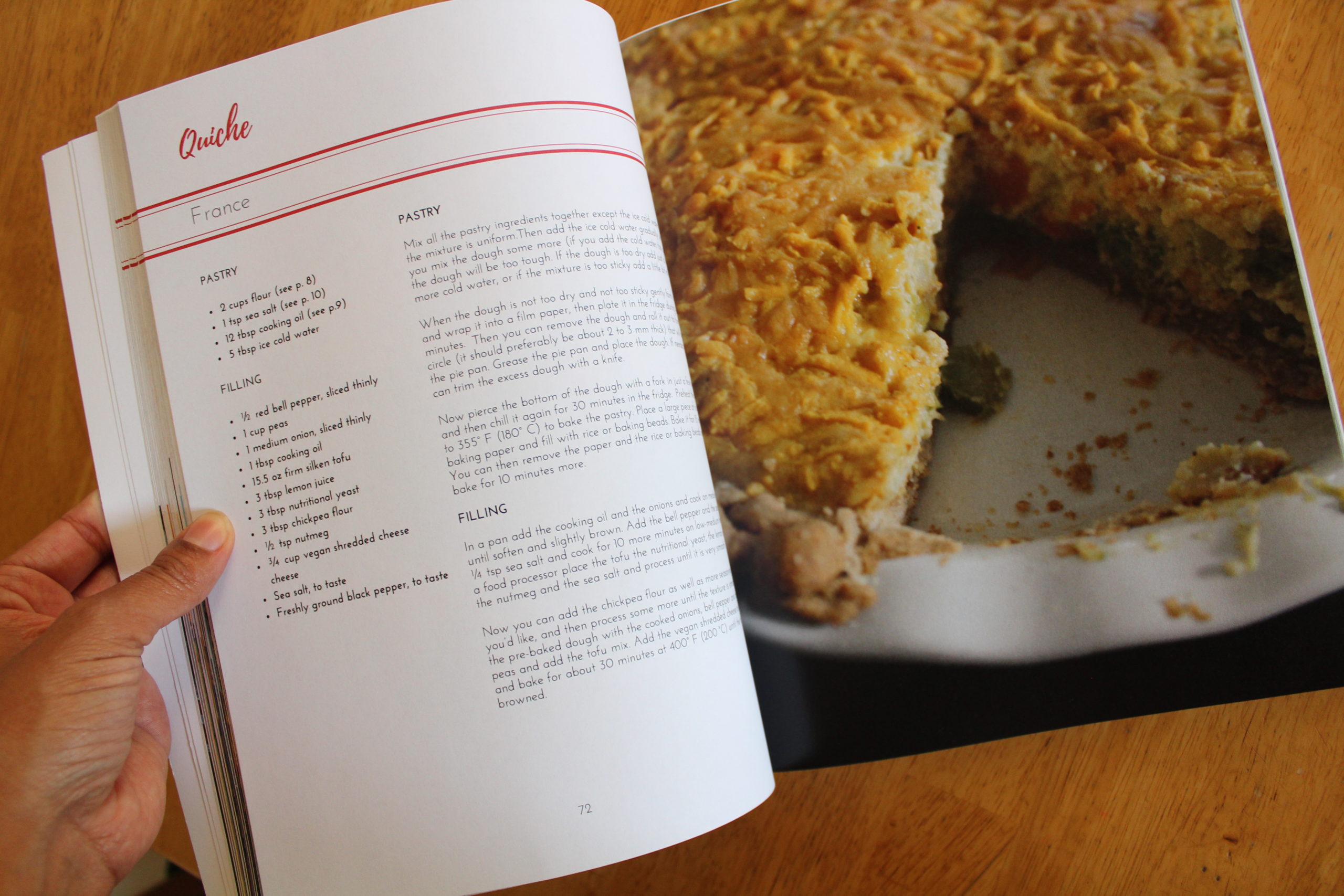 10+ Dairy free and egg free recipes that normally requires those ingredients (quiche, fruits tarte, mac n cheese, parmesan…)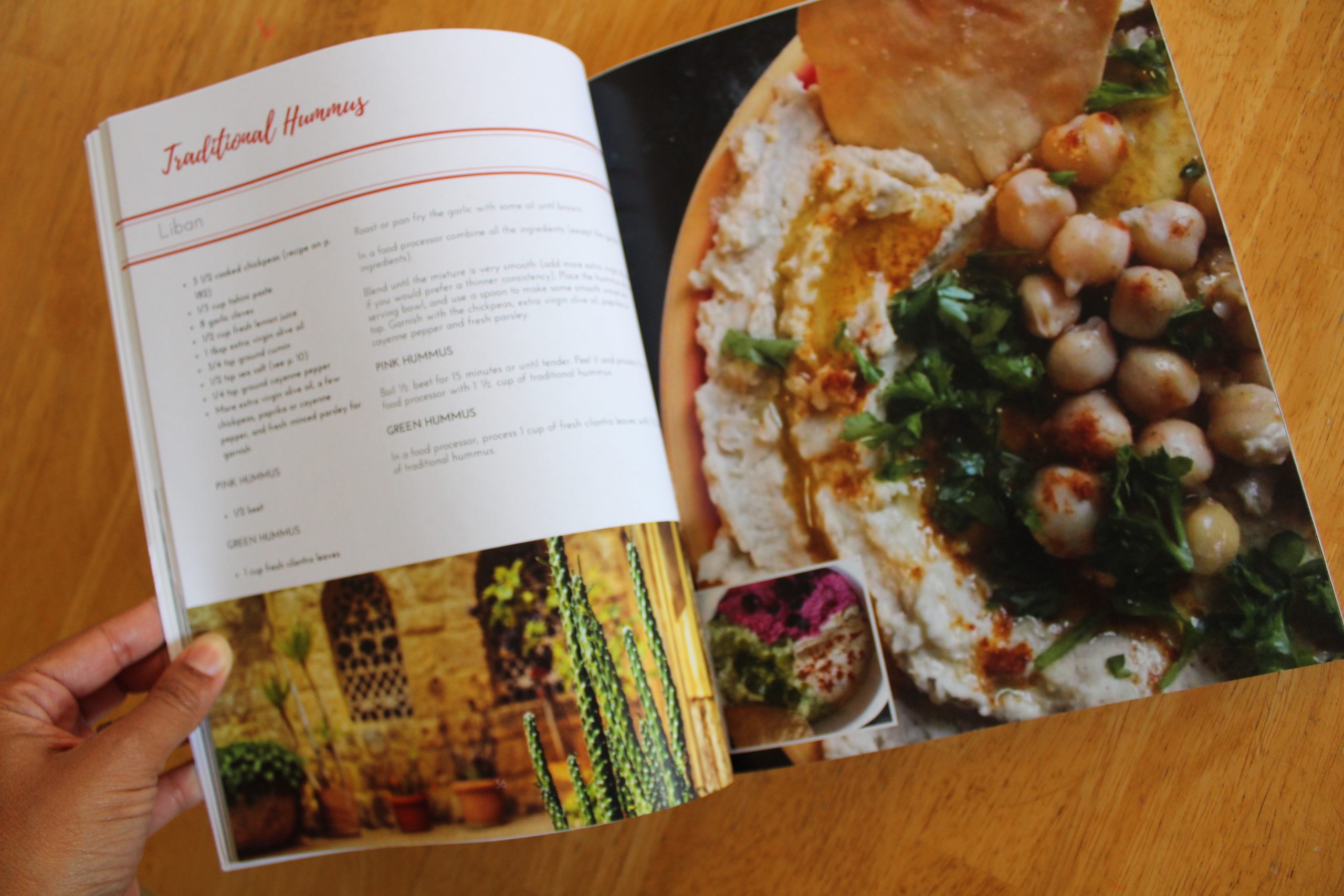 100+ Vegan recipes inspired from overseas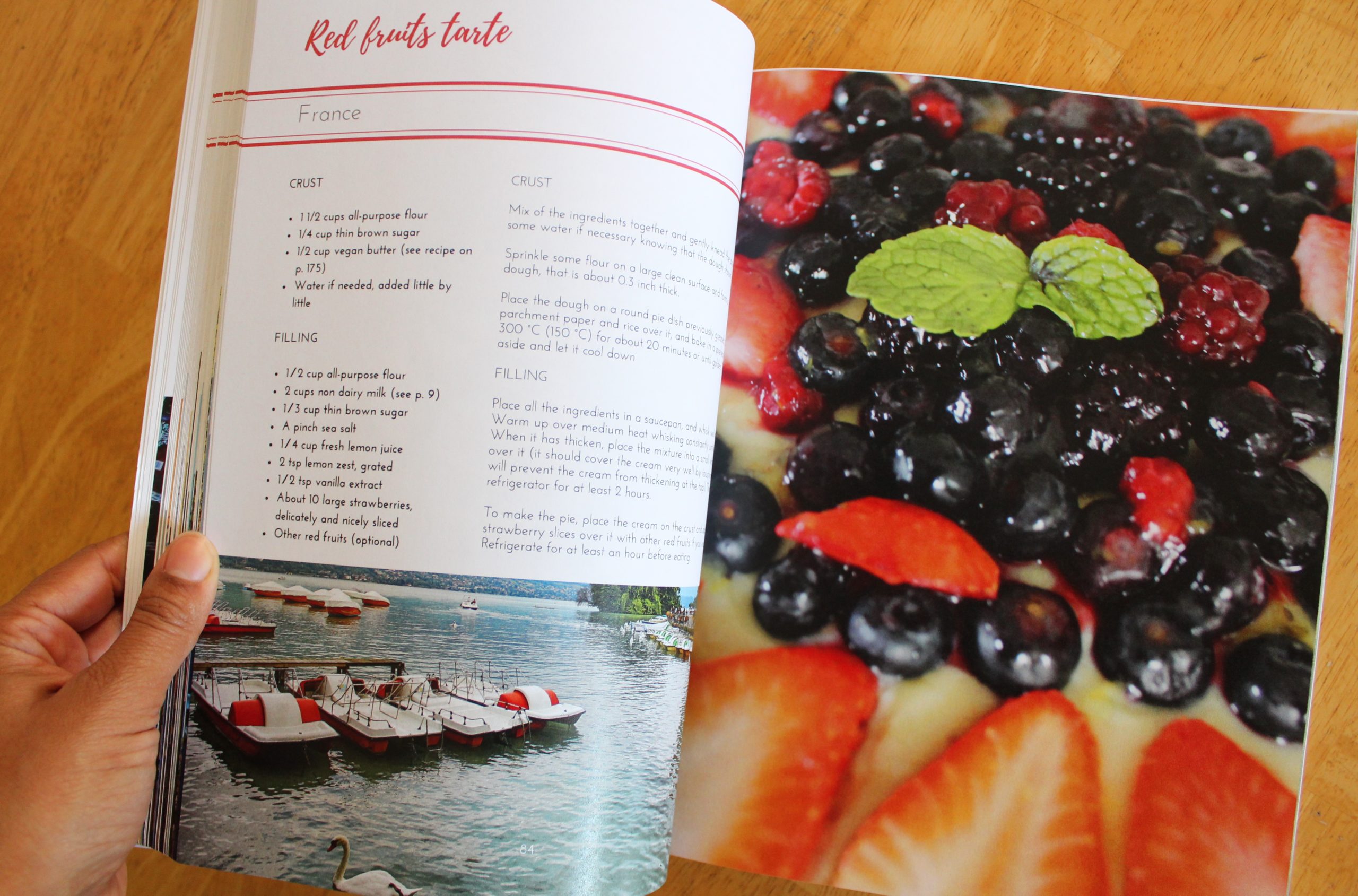 15+ Sweet recipes and a list of the most healthy sweeteners you can choose from to make the sweet recipes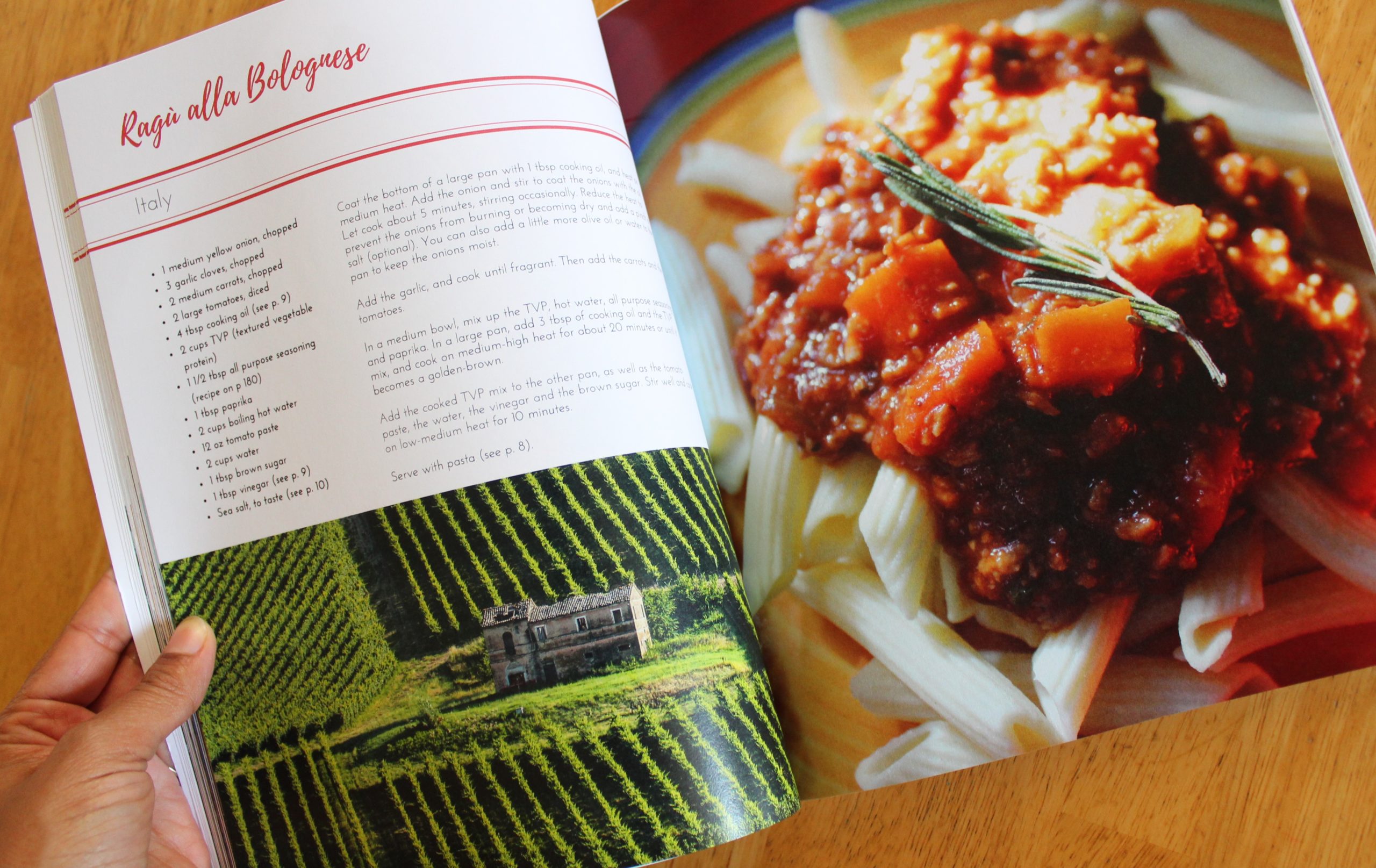 25+ DIY veganized sauce & seasoning recipes (Mayonnaise, butter, yogurt, Parmesan…)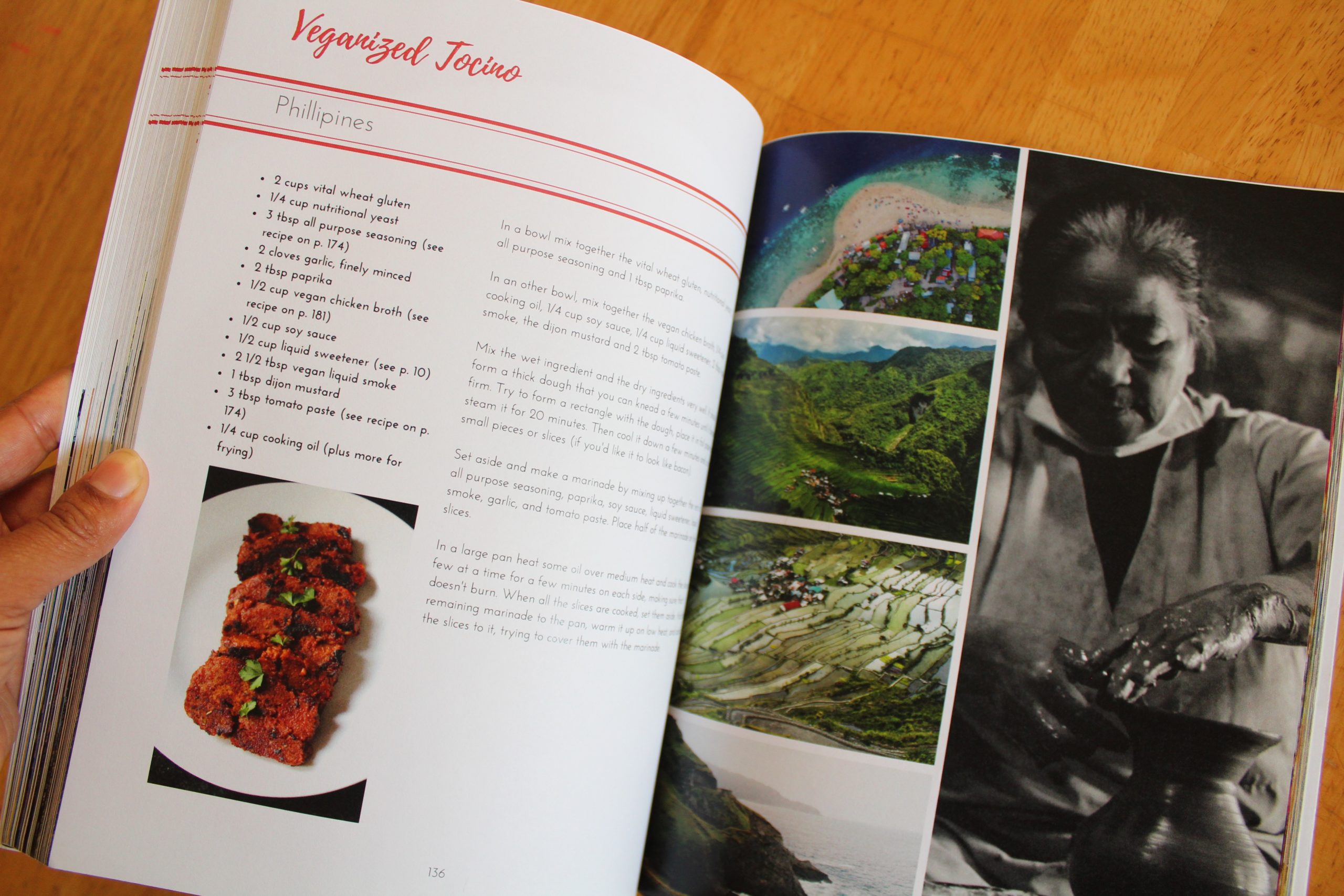 All plant-based inspired recipes from 40+ countries
80+ beautiful photos of countries in the Caribbean, Europe, Asia, North America, South America, Africa, and Middle East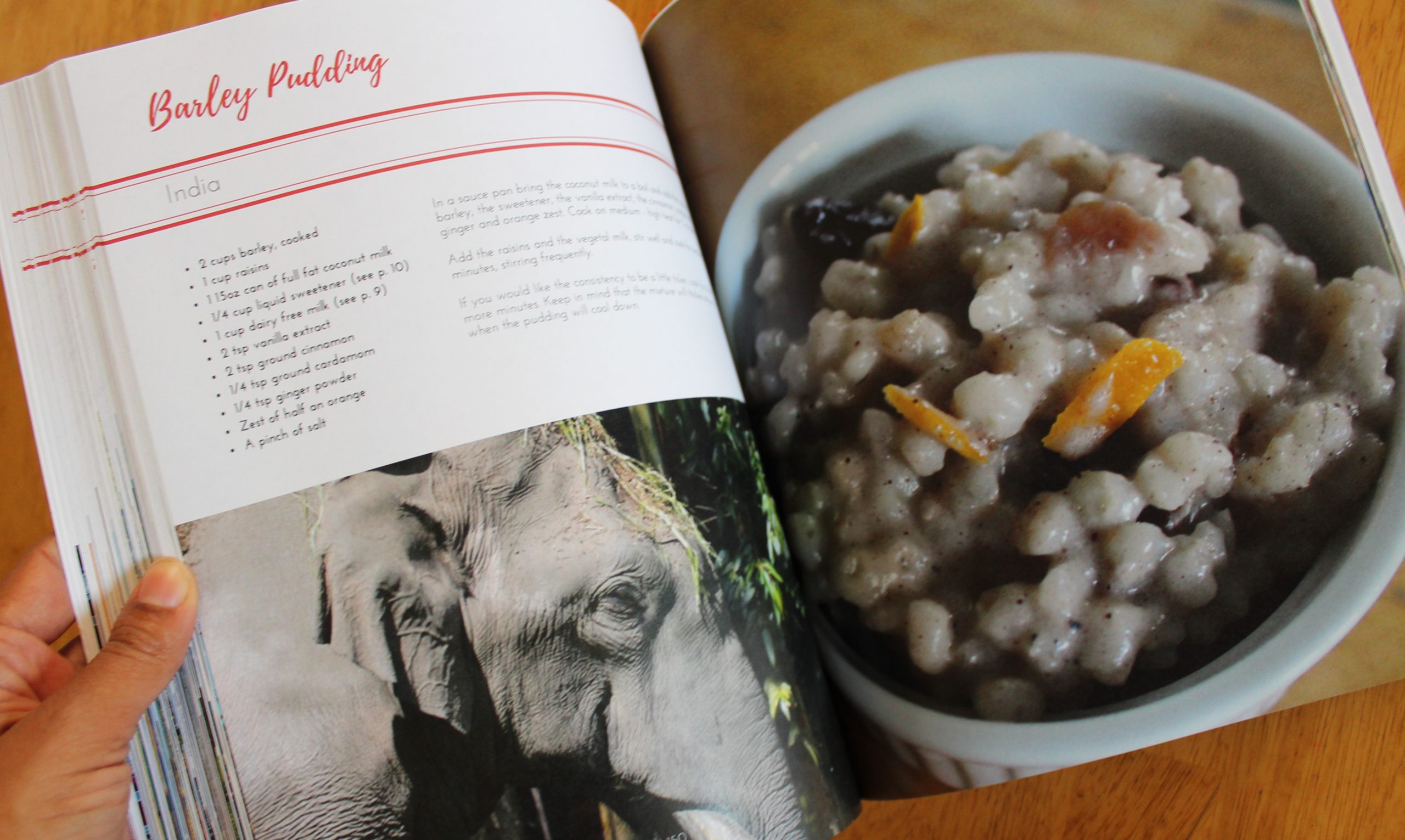 A list of gluten free ingredients to choose alternatives to cook many recipes
PHYSICAL BOOK + DIGITAL BOOK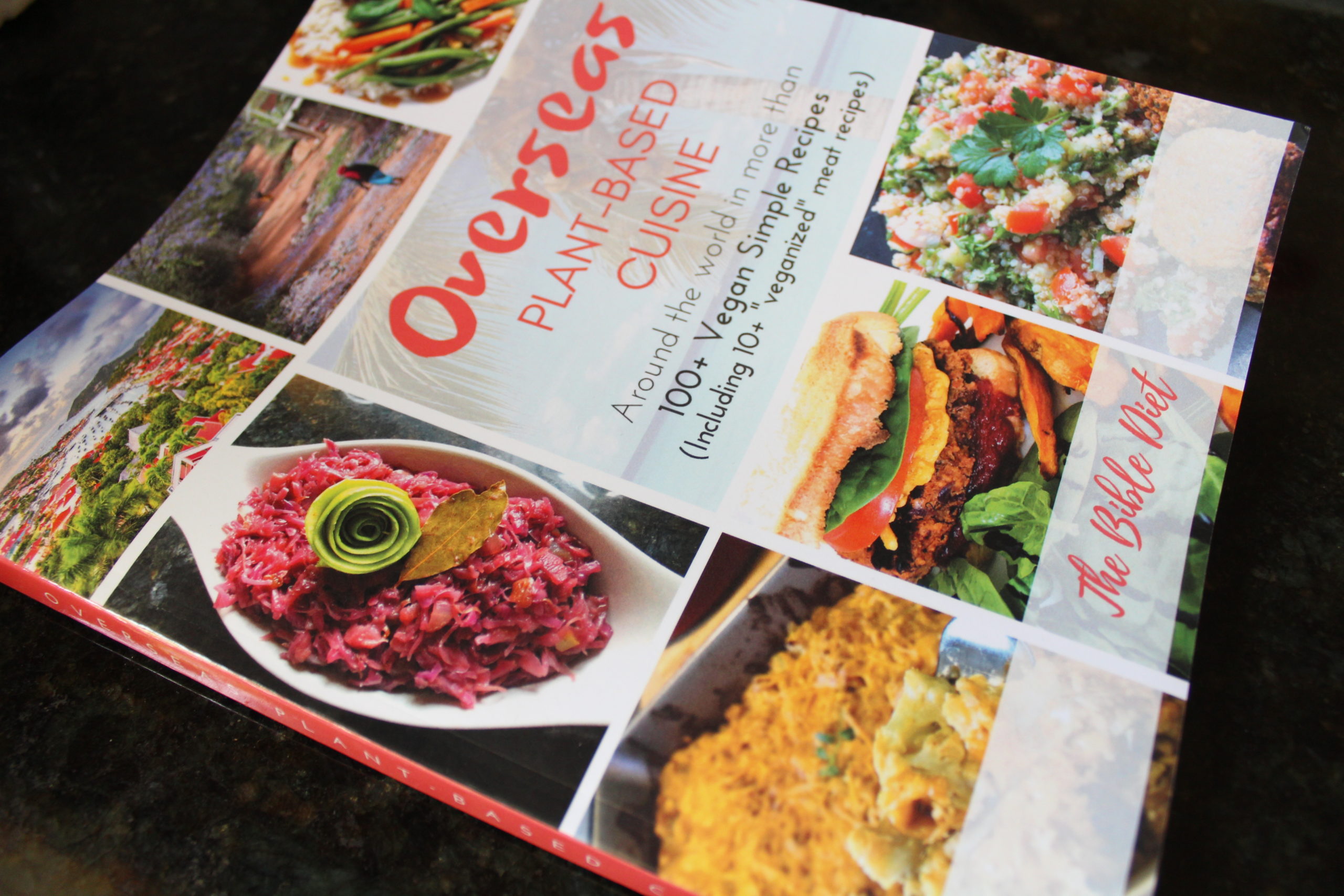 Standard color: $21.99 | Purchase
Premium color: $31.99 | Purchase
After purchasing the physical book on Amazon, please send an email at [email protected] and we will send you the digital book within 24 to 48 hours.
A 30 days money back guarantee applies on Amazon.
I am blown away by the careful thought & effort put into this amazing recipe book. With each turn of the page,  I'm transported to another part of the world I have never had the privilege of visiting. The beautiful photos make me feel like I am there. Anne has really outdone herself with these recipes & has carefully created plant based versions of a variety of cultural dishes. The recipes are simple to follow yet pack a serious flavour punch! You won't regret getting this book!
Tammy – Palatable Plants
The Bible Diet is a great book to help kickstart a healthy lifestyle!
Today there is an overflow of information. In this book you will find Biblical answers that will clear up the diet confusion, find inspiration from God's health plan and learn some of the most beautiful plantbased recipes as you journey through the world's best cuisine. This book is written to delight you on your journey and is most certainly an asset to your life not to be missed. This book added a lot of value to my understanding of health and healing holistically; physically and spiritually. May you be blessed as you page through what I would say is a well written testimony that inspires.
Simplicity is the theme and I love it! The presentation is crisp and clean. I especially liked that in addition to food pictures, there were location pictures ,inviting us readers to feel a part of the travel experience. The recipes are clear and very easy to follow.
So, If you're vegan/you include vegan food in your weekly diet, I highly recommend this purchase. 
ZMarie – A Canva by Zee
Overseas Plant-Based Cuisine is a cookbook where you find a vegan style cooking representative of various countries all around the world and also journeys and inspirations. 
Fans of exotic recipes, passionates about immersive dishes, or even travel and beautiful things, you are at the right place! 
Alain
Here are some content images to inspire you
Argentinian empanadas, Libanese tabbouleh, French ratatouille, Senegalese Mafe, Thai Pad thai, Puertorican mofongo, and more…
What about traveling around the world while staying at home by cooking recipes from Africa, Europe, Middle East, the Caribbean, South America, Asia, and North America? I suggest you to discover or "re" discover cuisine inspired from overseas; but these recipes are made plant-based and are as much healthy as delicious. The recipes are classified by continents / world regions and while turning the pages you will discover beautiful photos that will transport you in the four corners of the world.