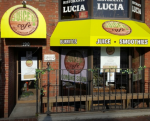 Short Description
Born from a vision by owners Stacey & Luis Gonsalves to offer a delicious healthier choice, Juice'd Café is the first food service business in the greater Fall River area committed to providing a convenient source of healthy and wholesome food at an affordable price to

the community.
Address
1475 Plymouth Avenue Fall River, MA
02721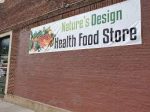 Short Description
Natures's Design is about sharing health information and marketing quality products for the whole person. We offer lifestyle lectures periodically, and plant-based cooking classes. You may view a health DVD of your choice at your store. Also, we are offering Lifestyle Health Consultations by appointment.

Nature's Design has been developing tasty plant-based food since the mid 90's. We have a New York State Manufacture's License. We presently manufacture over 25 wholesome tasty products.
Address
79 Glenwood Ave, Binghamton, NY 13905
13905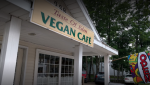 Short Description
About the owners and their vision:

​

Michael and Sonya Tardif are the small business owners and cooks at Taste of Eden.

They have been in the food & wellness business together for over twelve years.

​

The food is all 100% vegan and supplied from farm-to-table

through veganic gardening techniques.

​

Their philosophy of our restaurant cuisine comes from
Genesis 1:29, the original diet of mankind.

​

At Taste of Eden, our aim is not only to serve you the best quality vegan and plant-blased dining, but also to help educate and enable people to make holistically healthy choices.



It is often the case that people who dine here can overcome lifelong illnesses through our whole foods & vegan cuisine.



Stop on by and try for yourself!

​

We are dedicated to making beautiful delicious meals

that bring health and happiness to you and your family.
Address
238 Main St, Norway, ME
04268