Download the FREE Ebook
"12 Bible Health Principles checklist"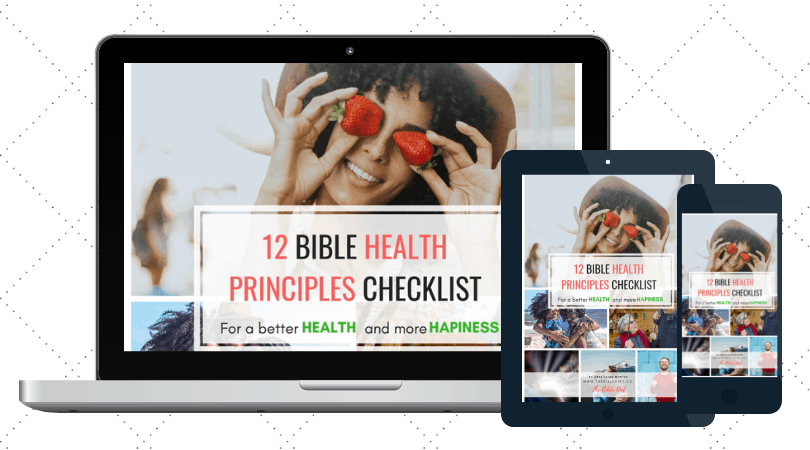 Yes! The Bible gives guidelines for our physical, mental and spiritual health. Learn more about what it says.
Simply click on the button below. You will receive this Ebook inside your Facebook messenger within a few seconds!
YOU DON'T HAVE MESSENGER?
You can also receive it by email. Simply fill this form, and you will receive this Ebook within 24 hours.